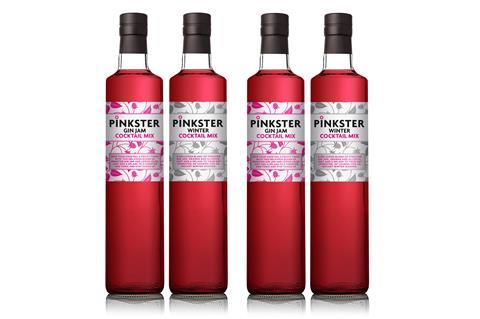 Pinkster has launched two cocktail mixes made from recycled, gin-soaked raspberries.
Gin Jam Cocktail Mix and Winter Cocktail Mix both use Pinkster Gin Jam, a natural by-product of Pinkster Gin, which it originally rolled out in 2017.
The Gin Jam Cocktail Mix (2.5% abv) blends the jam with lemon juice while the winter SKU (2.5% abv) blends it with orange and all spice (rsp: £10/50cl).
Pinkster said the duo had been designed to "enhance" its core G&T serves and came following "interest from bartenders experimenting with long drinks".
It added the launch signified its "commitment to sustainability and minimising waste" and that "it's only by dint of using real raspberries that we're able to develop a range of natural by-products".
Pinkster sales director Martijn van Buuren said Pinkster had "always been passionate about fresh fruit and quality ingredients, and these launches show how we're able to recycle our inebriated raspberries into yet more quirky natural by-products".