For budget-conscious consumers starting off the new decade with a plant-based diet, Aldi has options aplenty. The discounter has unveiled new additions to its revamped Plant Menu range, as well as vegan ready meals and food-to-go. Here's a look at the new products.
Aldi has not yet provided images for all products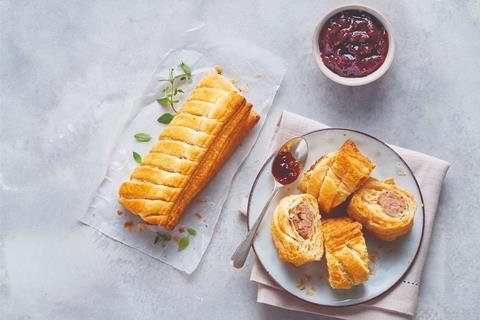 Plant Menu Vegan Sausage Roll
Rsp: 99p
They were a huge hit for brands and retailers in 2019. Now Aldi is taking the trend for vegan sausage rolls into the new year. Available in original No Pork and BBQ Jackfruit flavours, these meat-free pasties join the retailer's Plant Menu range this week.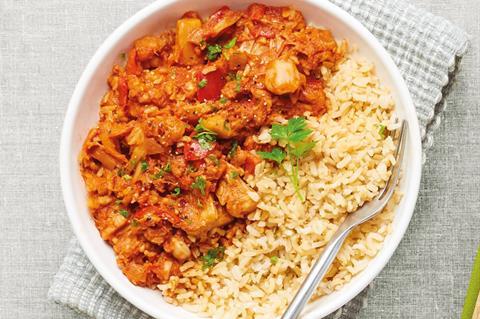 Plant Menu Vegan Ready Meals
Rsp: £1.99/400g
Another addition to the Plant Menu range is this selection of frozen ready meals. The rebranded dishes include Smoky BBQ Jackfruit, Red Pepper & Mango Curry and Yellow Thai Curry – all of which first launched as limited editions last January.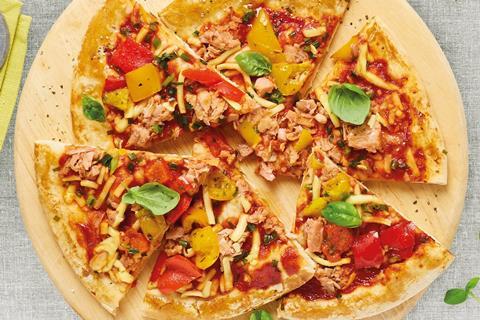 Plant Menu Vegan Pizza
Rsp: £1.75
This three-strong range of plant-based pizzas landed in Aldi stores on New Year's Eve. Available until March, the pizzas come in BBQ Jackfruit, Spicy Cauliflower and 'Bacon' & Mushroom flavours.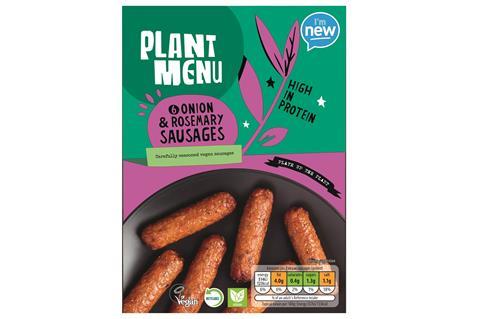 Plant Menu Vegan Rosemary & Onion Sausages
Rsp: 99p/300g
Aldi says these meat-free rosemary & onion sausages are "the ideal swap" for regular bangers. Said to be "packed with flavour", the sausages will be on shelves until March.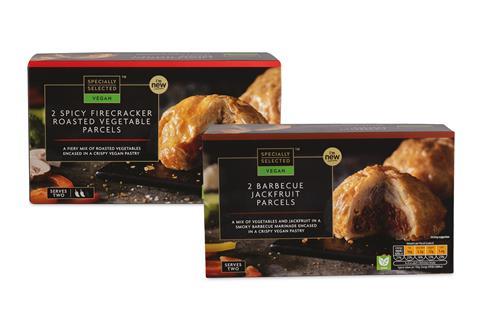 Specially Selected Vegan Parcels
Rsp: £2.99 for two
Recommended as an appetiser or part of a main meal, these crisp pastry parcels have just joined Aldi's Specially Selected range. They feature warming vegetable fillings such as Spicy Firecracker Vegetable and BBQ Jackfruit.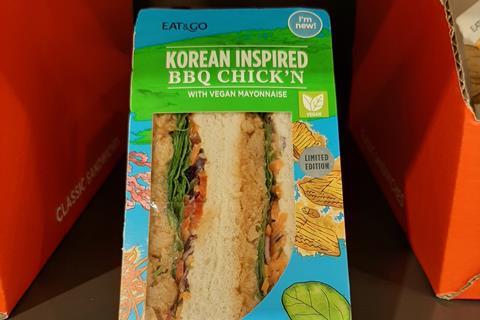 Limited Edition Eat & Go Korean BBQ Style Chick'n Sandwich
Rsp: £1.69
This Asian-inspired sandwich is one of two new additions to Aldi's Eat & Go line of convenience food. It is packed with chicken-style pieces, Korean-style BBQ sauce, pink pickled onions, spinach and vegan mayonnaise.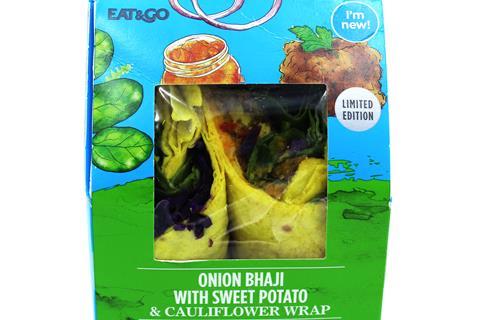 Eat & Go Vegan Onion Bhaji with Sweet Potato & Cauliflower Wrap
Rsp: £1.79
Also joining the discounter's food-to-go offer is this Indian-inspired wrap. It features a spiced tortilla filled with onion bhaji, spiced cauliflower & sweet potato purée, pickled red cabbage, mango & apricot chutney and spinach.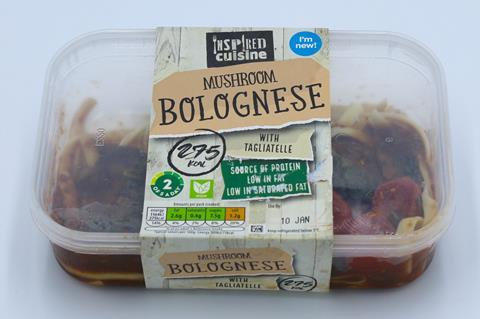 Inspired Cuisine Vegan Ready Meals
Rsp: £2.49/380g
Joining Aldi's Inspired Cuisine range of ready meals are two classic winter dishes with a meat-free twist: Mushroom Bolognese and Three Bean Chilli.