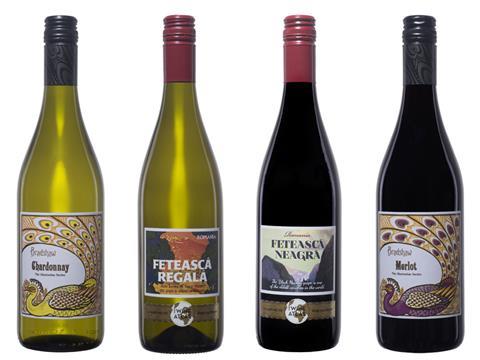 Romanian winery Cramele Recas is expanding its range with four new Asda exclusives.
The wines, which launch next week, are Bradshaw Chardonnay, Bradshaw Merlot, Feteasca Regala and Feteasca Negra (all rsp: £6).
Cramele Recas, which is Romania's largest exporter of bottled wine, produces the biggest selling pinot grigio in the UK, sold under various labels.
"I am thrilled to be launching additional lines into Asda as this will build further awareness of our wines, while introducing Asda customers to great-tasting quality wines from Romania," said Phillip Cox, founder and commercial director of Cramele Recas.
"As a relatively new wine-producing country, people are always astounded by the quality we have on offer and it is great to see that we have a loyal following who activity seek out our wines on supermarket shelves."