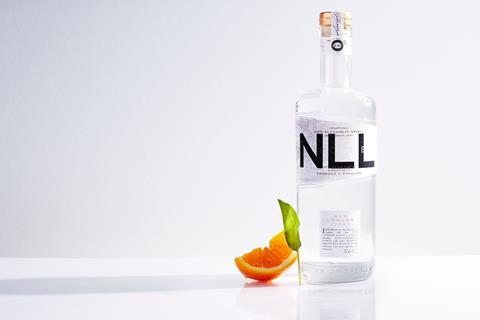 Salcombe Distilling Co is moving into low & no with a new alcohol-free spirit called New London Light.
The 0% drink is made by distilling three botanicals, including Macedonian juniper, before blending in 15 additional botanical extracts (rsp: £27.50/70cl).
"I love the concept of a really sophisticated drink with nuance and flavour, but then having completely fresh clarity of mind the next day," said the brand's director Howard Davies.
"With a normal spirit, you have the backbone of alcohol which provides the flavour, merges and attaches to the mixer and provides a lever of cut - so in its absence you need something that can still cut through. So given this spirit was inspired by gin, we thought about the key cut through flavours like citrus, cardamom and pepper."
To achieve this cut the botanical load of the drink was "much higher", he added. "However you have to be careful because if you increase it too much, you can get a murky, cloudy liquid - so the trick is maximising that load while maintaining a lovely, clear liquid."
The brand is recommending it be served with light tonic water, a slice of orange and sage leaf.
It will hit John Lewis, Amazon, Master of Malt and Spirits Kiosk from 12 September.
The NPD comes as sales of alcohol-free spirits have surged by 19% so far in 2020 [Nielsen YTD w/e 15 August 2020].
William Reed – the publisher of The Grocer – has launched a new exhibition exclusively for the low & no category. For more information, visit low2nobev.com.