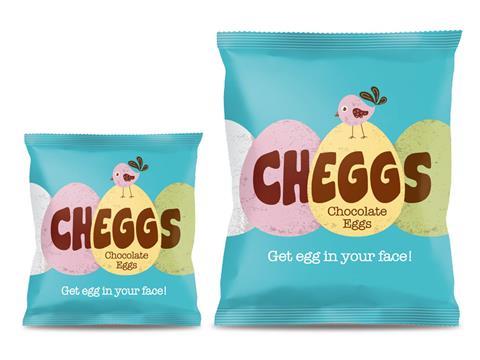 The supplier behind crisp brand Salty Dog has made its first move into the confectionery category with a chocolate egg NPD.

Salty Dog Brands, which also makes the recently launched Gruntled Pork Crackling, has unveiled bite-sized chocolate eggs called Cheggs.
The product, available now, features candy coated solid chocolate eggs in two pack sizes (rsp: 50p/30g and £1.20/90g). It will compete with the likes of Cadbury Mini Eggs in Easter confectionery, with the slogan 'Get egg in your face!'.

The expansion into confectionery was a natural addition to the Salty Dog Brands portfolio, said Salty Dog Brands co-founder Judy Willis.