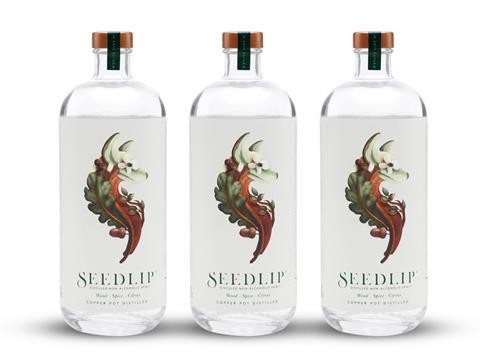 Non-alcoholic spirit brand Seedlip plans to launch an entire portfolio of new booze-free brands.
It has enlisted Claire Smith-Warner, who previously oversaw spirit creation at posh vodka brand Belvedere, to helm the development of new brands alongside Seedlip founder Ben Branson.
The business did not reveal specifics, but Branson said it would use "real ingredients, complex flavour profiles and drinks that enrich the experience".
The world was "at the beginning of a paradigm shift in how it drinks" as alcohol and sugary drink consumption declined, said Seedlip, adding it was "uniquely positioned to capitalise on the opportunity by increasing the repertoire of those not drinking".
The news comes on the back of surging interest in low and non-alcoholic drinks, with the mults boosting their stock of virtuous booze over past months. Seedlip itself picked up Tesco listings in late 2017 for both its SKUs.
It was also the first 'zero proof' drink to steal the attention of spirits giant Diageo, which snapped up a minority stake in the fledgling brand in 2016.