Actress Sarah Jessica Parker is teaming up with Kiwi winemaker Invivo to produce her own range of wines.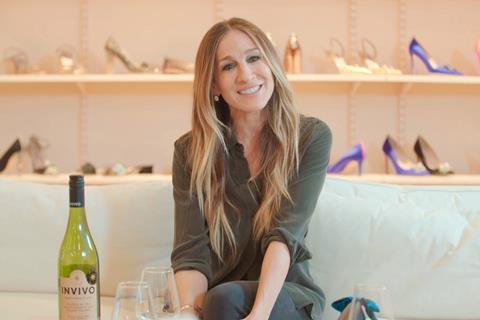 Billed as "a long-term venture" by Invivo, a sauvignon blanc and a rosé will debut this summer, with further launches to follow.
The Sex & the City star would take part "in every aspect of making the new wine" from blending to naming and label design, said the winemaker, stressing it was "not a celebrity endorsement" but a partnership similar to the one it has with Graham Norton.
The star called the move "a very exciting and fun project" with plans "to be very hands-on throughout – I'm so looking forward to traveling to New Zealand to see where the grapes grow and the wine is made".
Invivo co-founder Tim Lightbourne added: "We didn't want a silent partner or just a familiar face. We wanted someone who will throw themselves into the process and make wine that's all about them and reflects their good taste."
In the UK, the brand's distribution will be handled by Benchmark Drinks, which was founded last year by former Accolade Wines and Broadland Wineries CEO Paul Schaafsma. Benchmark also distributes the Graham Norton and Sir Ian Botham wine brands.