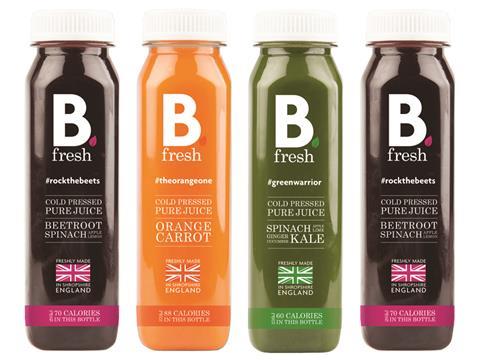 A Shropshire farmer has launched a cold-pressed juice brand and revealed ambitions to become "the Tyrrells of juice."

The B Fresh range comprises eight varieties of blended fruit and vegetable juices (rsp: £15/6 x 250ml). Currently sold only on the brand's website, founder Philip Maddocks is speaking to retailers about listings.

Maddocks began making vegetable juice three years ago after a hailstorm left his spinach crop unsuitable for the supermarkets.

The business later became what Maddocks claims is the only grower-producer to have its own high-pressure processing plant.

"We can harvest in the morning and juice later that day," he said.