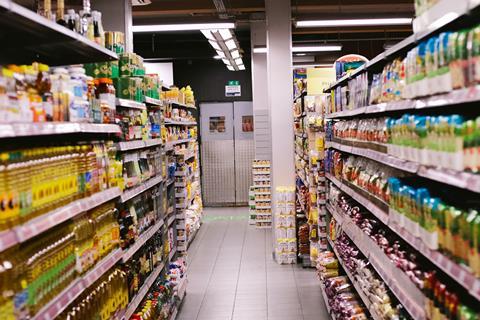 The pandemic has had a marked impact on product launches, with budgets cut, briefs slashed and NPD projects stymied.
With the prospect of better times ahead, there will likely be an avalanche of new product launches in 2021. But as competition increases, so too does failure. According to Nielsen, 76% of all fmcg brand launches flop.
At the same time, how, when and where we shop has fundamentally changed.
McKinsey has shown 36% of consumers are actively trying new brands, while shoppers spent £1bn more with supermarket brands in January 2021 than they did in January 2020.
"To succeed, you need to understand your consumer, the category and the market context you're operating in," says head of brand at Weetabix Gareth Turner.
With brands feeling the need to rebuild, innovate and grow post-Covid, we've put together six rules for a successful product launch in 2021.
1. Define your goals
As Seedlip's head of marketing Hayley-Jane Doyle can testify, brands need to be "really clear on the consumer need you're trying to address".
Brand and business objectives can serve as anchoring points from which to progress. Once these ambitions are fixed, NPD can be used more effectively for long-term brand growth – because it delivers on a key opportunity or challenge.
2. Define yourself before others do
The products and brands we consume don't exist in isolation – they rely on cues for us to understand them, from 'category norms' to where they can be found in supermarkets. All of this can be used to your advantage – particularly from a marketability perspective.
3. Define your drivers
Understanding the drivers that influence your NPD is critical to lasting success. Has the NPD come from a specific consumer insight? Or did it originate within the brand and now needs to deliver against a business objective?
Answering these questions can help brands identify why their product should exist in the marketplace.
4. Use innovation to galvanise your brand
NPD can serve as a great way to bring new customers into your brand.
By offering something different – a new consumption opportunity, formulation or flavour in your innovation – you may be able to bring them into your broader brand portfolio. Innovation helps reinforce the credentials that make you distinct and loved.
5. Launched is better than perfect
If launches are delayed, brands face the additional cost of persuading retailers to stock their product or run extra advertising to drive consideration.
"First-mover advantage is key in category innovations," says Giles Brook, former CEO at Vita Coco. "Things are moving so fast nowadays – brands can be risk-averse. Sometimes you need to move quick and be first to market."
6. Launch with impact
"The challenge for any piece of innovation is to get rapid early distribution. Your visibility in-store is what's going to drive sales," says Weetabix's Turner.
Developing the right objectives, committing to realistic levels of marketing investment and adopting a test, learn and adapt approach are pivotal to success in 2021 and beyond.