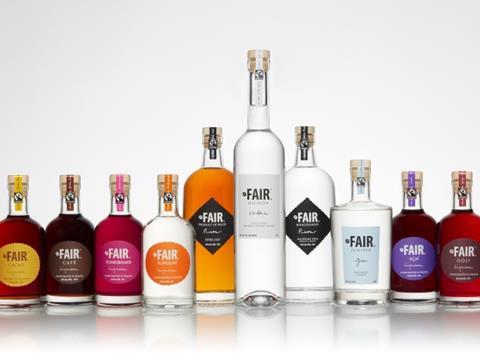 Fairtrade spirits brand Fair has added a trio of drinks to mark a fundraising campaign for Fairtrade Fortnight.
It has launched Old Tom Gin (rsp: £35/50cl), Muscovado Rum (rsp: £45/70cl) and vodka-based Cacao Liquor (rsp: £19/35cl) - with abvs of 42%, 55%, and 22% respectively.
They join Fair's existing range of seven spirits, including Quinoa Vodka and Kumquat Liquor, to tap drinkers who want to "enjoy themselves, have a fancy cocktail and still make a difference".
The brand has partnered across the UK with bars and restaurants that have pledged to donate £1 for every Fair cocktail sold during Fairtrade Fortnight (26 February-11 March).
It was "not enough to have a mission these days" said Fair global brand ambassador Paul Bungener. "You have to have a quality product. That's what Fair is all about."
The launch of the new spirits was the "first step of something much bigger" he added.