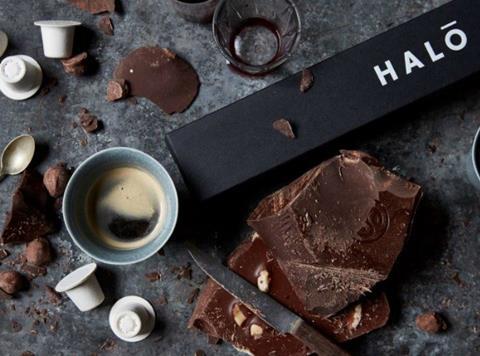 Startup coffee brand Halo has launched a range of fully biodegradeable capsules that includes a kopi luwak option – the ultra-premium coffee made from beans excreted by palm civets.
Compatible with "any leading machine", the Halo pod lineup is made from a "100% natural" mix of fibres, including bamboo and paper, which break down completely within 90 days without the need for industrial composting (rsp: £10/10 capsules).
Variants include Three Mountain Special Edition, an espresso blend of Kenyan Kilimanjaro, Colombian Andean and Nepalese Himalayan beans, and Kopi Luwak Diamond, which uses the rare Indonesian coffee from beans that have passed through the digestive system of a palm civet. The variant was the first time palm civet coffee had gone into a capsule, Halo claimed.
"There is an unspoken suspicion that products good for the planet must somehow taste less good, or be less beautiful," said Nils Leonard, Halo co-founder. The startup was "on a mission to give people the world's best coffee, in a way that's best for the world" he added.
One of the coffee market's key challenges was the "millions of tonnes of waste created by the capsule category" according to Leonard's founding partner Richard Hardwick. Most people didn't understand the "irreversible damage" to the environment caused by aluminium and plastic capsules, he said.
Nearly a third of UK consumers own a coffee pod machine, according to a Harris Interactive poll for The Grocer last year.