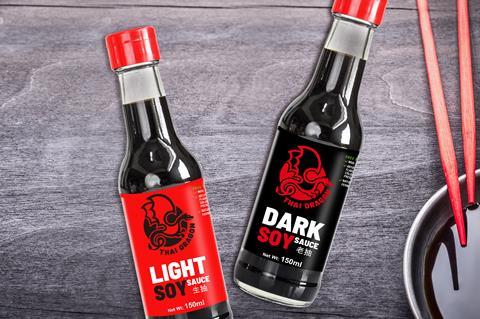 Surya Foods is moving its fledgling Thai Dragon brand into soy sauce in a bid to cash in on the current shortage on supermarket shelves.
The brand, which Surya debuted earlier this year after a major investment into its manufacturing capabilities, has launched a duo of light and dark soy sauces into Tesco.
The sauces are packed in traditional glass bottles which are fully recyclable, and are also available to independent retailers (rsp: £1/150ml).
It comes as June saw noticable shortages of soy sauce, with suppliers struggling to get hold of bottles amid surging demand from locked-down Brits.
Last week, bottle supplier Beatson Clark urged brands to swap from flint to amber glass bottles for soy sauce and comparable products. Amber glass, commonly used for beer bottles, is in plentiful supply after months of closure for the UK's pubs and restaurants.