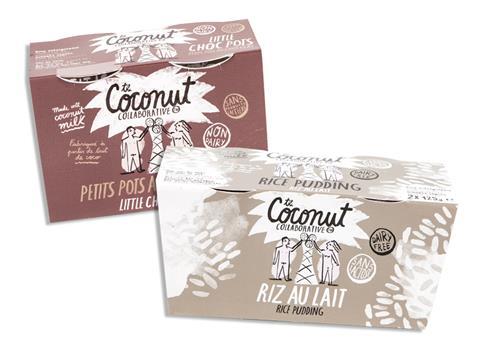 Gü founder James Averdieck will go head to head with his former company when his new brand, The Coconut Collaborative, launches its first dessert pots.

The dairy-free brand is rolling out Choc Pots (rsp: £2.75/four-pack) and Rice Pudding (rsp: £2.75/two-pack) on 18 January. They will initially be listed in Whole Foods Market, with listings in the mults to follow.

Made with coconut cream, the 45g chocolate ganache pots each contain 110 calories, which compares to 199 in the same sized pot of Gü's chocolate ganache mini pud. The Coconut Collaborative said its version also had about half the saturated fat of rivals. The rice pudding pots, made with coconut cream and short grain rice, contain 150 calories per 125g pot.

"The popularity of our yoghurt and frozen range over the last year has blown us away," said Averdieck. "By harnessing the power of the coconut, we have managed to create perfect dairy-free dessert; something that not only delivers on taste, but is better for you than the current options."

The SKUs are the first extension beyond coconut-based yoghurt and frozen yoghurt for the brand, which was created by Averdieck in 2014 and is listed in Ocado, Tesco, Sainsbury's and Waitrose.