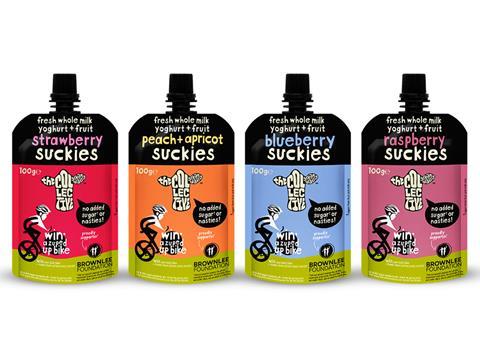 Yoghurt brand The Collective has slashed the sugar content in its Suckies pouches by 20%.

The reformulated range, containing only naturally occurring sugars from lactose and fructose and made with 'natural' ingredients, is being rolled out now.

The brand reduced sugar levels in its yoghurts by 24% in 2014, and both moves formed part of its strategy to help address the health issue of sugar consumption, said Collective co-founder Amelia Harvey.

In its bid to help children get healthier, the brand has also extended its partnership with the Brownlee Foundation to launch an online competition offering kids the chance to win bikes and sport-related prizes.