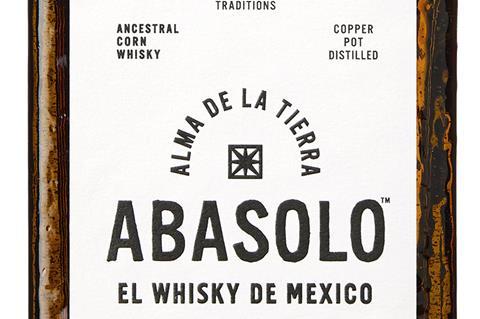 Abasolo is to launch in the UK next month – making it the country's first Mexican whisky, according to specialist premium spirits importer & distributor Mangrove.
Made from the Mexican corn known as cacahuazintle, the 43% abv tipple (rsp: £34.99/70cl) is double-distilled in copper stills and finished in oak casks. It promises tastes of roasted corn, toffee with hints of caramel, and toast.
It is the product of Jilotepec de Abasolo-based drinks supplier Casa Lumbre, which runs a purpose-built whisky distillery. The facility claims to be one of the highest in the world at 7,800 ft above sea level.
Abasolo's debut would tap the "deep fascination in the UK with Mexican culture" said Mangrove MD Nick Gillett. "I'm sure adventurous and worldly whisky connoisseurs will welcome the chance to add this world whisky to their collection."
The drink will be joined on shelf by Nixta, Casa Lumbre's 30% abv corn liquor (rsp: £29.99/70cl) – pitched by Mangrove as a "perfect balance between the sweet notes of tender corn, and the toasted notes of roasted corn, vanilla and caramel".