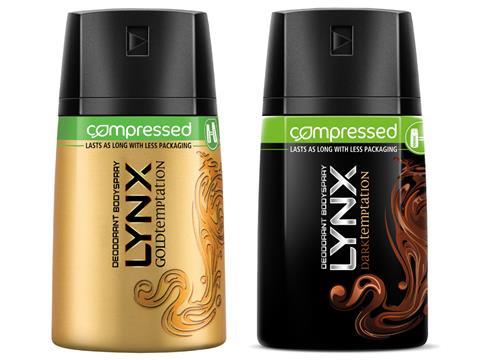 Unilever has extended its Lynx Temptation portfolio with a new line.
Lynx Gold Temptation, which joins the original Dark line on shelf, is being rolled out now in 100ml and 200ml body spray format (rsp: £3.29 and £3.89), 150ml and 200ml anti-perspirant (rsp: £3.29 and £3.89), and 250ml and 400ml shower gel formats (rsp: £2.54 and £3.04).
Based on the signature Lynx Dark Temptation combination of citrus notes mixed with exotic spices and molten chocolate, the new addition features an additional blend of golden amber and balsamic notes.
The new fragrance formed part of the brand's strategy to "shift it into a more premium space", said brand manager Mark Aschmann.
Unilever is supporting the launch with in-store and digital activity.