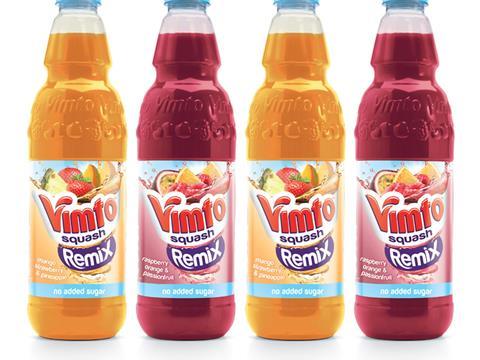 Vimto is launching a no-added sugar sub-brand under its Seriously Mixed Up Fruit umbrella.

Vimto Remix is rolling out now in mango, strawberry & pineapple, and raspberry, orange & passion fruit. Both variants come in a one-litre squash format (rsp: £1.89), with the mango, strawberry & pineapple mix also rolling out in two-litre carbonated format (rsp: £1.69) alongside 250ml by six multipack and 500ml still single RTD lines (rsp: £2.69-£1).

The duo would tap growing demand for no or low-sugar offerings, said senior brand manager Vicky Marsden.

Brand owner Nichols is supporting the NPD with a 'heavyweight' push that will run throughout the summer.