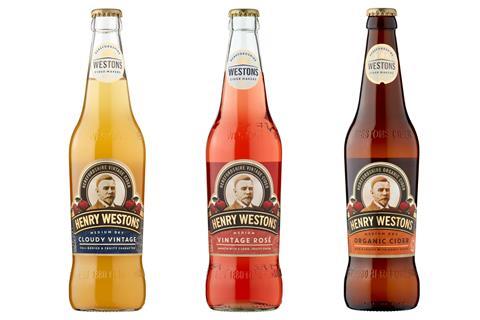 Westons Cider has expanded its Henry Westons brand with a trio of drinks.

They are: Cloudy Vintage (7.3% abv), Organic Cider (6% abv) and Vintage Rosé (5.5% abv).

The brand said they would offer shoppers "authentic, premium and high-quality choices".

Cloudy Vintage is billed as having a "fruity character", while the Organic Cider was "rich and fruity with honeyed notes", said the brand.

The Vintage Rosé cider, meanwhile, challenged "a category that's traditionally very sweet" by offering a "subtle taste profile".

The trio will be available in most major supermarkets and wholesalers from March 2020 (rsp: £2.19/500ml).