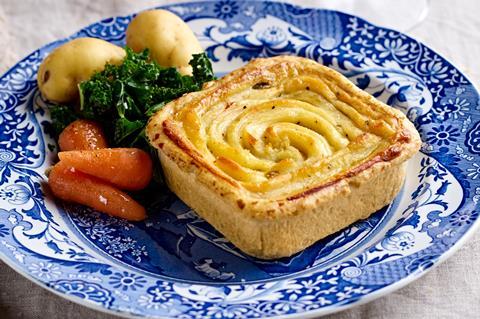 Ready meals maker Wild & Game has added two more selections of frozen food for self-isolating shoppers, after selling through its first within days.
The packages are available from the not-for-profit supplier's website for the "cut price" of £30 each plus £3.99 delivery.
The first comprises four pheasant breasts; six partridge breasts, 500g venison mince, two mash-topped chilli pies, 400g of pheasant & venison sausage, four 3oz pheasant & venison burgers, and 340g of pheasant chilli.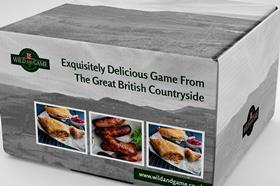 The second contains two traditional pasties, two steak & pheasant sausage rolls, two chicken, pheasant & mushroom pies, two steak, pheasant & ale pies, one pack of grouse & wild boar sausages, one pack of pork & pheasant sausages, and two pheasant cottage pies.
All products arrive frozen but would keep in the fridge for up to five days, said Wild & Game.
The brand's new self-isolation selections arrive in the wake of huge demand for its first, unveiled last week. That offer included two steak & pheasant peppercorn pies, two pheasant chilli with cheesy mash-topped pies, and two pheasant, chicken & mushroom pasties.
Priced at £25 with free delivery, it "proved so popular that it sold out in days, so we've decided to follow it with a choice of two packs that will enable people to enjoy a bit more variety" said Wild & Game co-founder Steven Frampton.
"As a company we're all about increasing the amount of game that is consumed in the UK and it's great to think these packs might help to broaden our audience," he added. "This is also a way for us to make life easier and mealtimes a bit more interesting for people who are practicing self-isolation and social distancing in these unprecedented times."