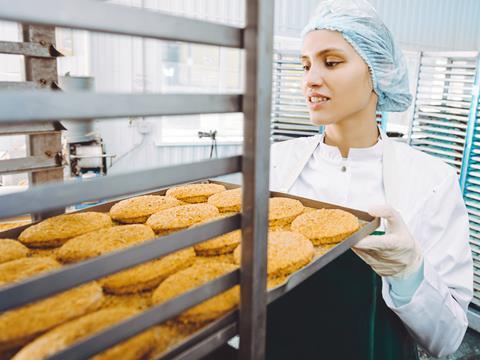 What do you picture when you think of manufacturing? A hunched worker surrounded by metallic sparks? An assembly line of robot arms building an electric car? An offshore drilling installation?
While undoubtedly these are accurate, many members of the public will be surprised to learn that the UK's largest manufacturing sector is, in fact, food and drink. The sector generates more for the UK economy in gross value added than pharmaceuticals, chemicals or automotive.
Despite the importance of the sector to the UK economy, the industry is in the midst of a staffing crisis, with new employees in short supply. Recruiters are having to contend with two problems: seasonal changes in demand for workers, and motivating both temporary and permanent staff members. Could technology be the solution to both of these challenges?
There has been, and remains, a reliance on part-time 'contractors' to plug labour shortfalls. A study by Emergent Research predicted that, given the rise of the 'gig economy', 40% of workers would be independent contractors by 2020. This trend offers many advantages to businesses, such as having a wider talent pool to draw from and the ability to quickly expand workforces when required.
So, are we seeing a new golden age for recruiters in food and drink manufacturing? Unfortunately, no. Unlike 'gig economy' giants like Uber, where anyone with a car and a licence could conceivably sign up, the sector often requires more specific skill types and longer shifts. As a result, the food and beverage industry has run up against the problem of how to create a sense of security and loyalty in a seemingly irregular and uncertain environment.
To attract new recruits and build up loyalty among both permanent and temporary workers, it's important to know what they want (and worry about). But with a disparate 'gig' workforce, communication can be complicated, to say the least. To combat this, some businesses are turning to app-based employee engagement platforms, which allow employers to target staff members with push notifications based on their location and contract type, making it far easier to send personalised surveys to short-term employees to their own devices.
Personalised communications to both temporary and permanent workers can make all the difference in how they view their employer. According to Professor Alex Edmans of London Business School, "firms with high employee wellbeing and engagement delivered stock returns that beat their peers by 2.3%-3.8% per year over a 28-year period – that's 89% to 184% compounded", showing the potential impact on productivity.
Working in food and drink manufacturing may never be as attractive as working for the likes of Google or Facebook, but by embracing the dynamic technologies of the future, the sector may need new ways to motivate and engage its next generation of workers.
David Walker is chief commercial officer at Personal Group