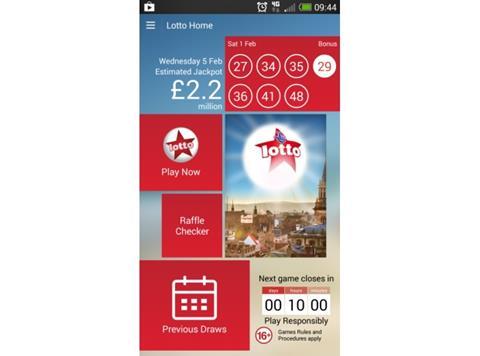 Camelot has created a new National Lottery app for Android.

The free app has been developed after Camelot saw its iPhone app exceed three million downloads since its 2010 launch.

The app contains ­up-to-date information about jackpots and allows players to store their regular numbers and check them against game results. It has already been downloaded up to 5,000 times since being launched last week.

In line with current Apple and Google Android guidelines, the National Lottery app isn't transactional, but allows users to play on-the-go by directing them to the Camelot website from their mobile device.

In October, Camelot relaunched the National Lottery game in a bit to reinvigorate sales. It doubled the ticket price to £2 and increased its prize funds.

For the six months to 28 September, Camelot had reported a 6% drop in ticket sales to £3.3bn from £3.5bn for the same period in 2012. But a spokeswoman said that following the October relaunch it had seen "immediate sales growth".