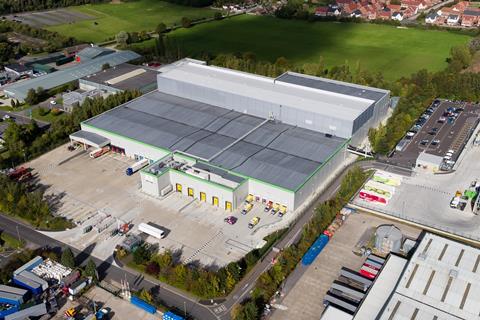 Ocado has begun deliveries from a new warehouse adjacent to its destroyed Andover customer fulfilment centre.

Deliveries from a new temporary Andover 'spoke' - the name Ocado gives to the smaller warehouses that support its full-sized CFCs - began from the middle of this month.

Until then Ocado had been relying on its other three CFCs, in Erith, Hatfield and Dordon, to offer a reduced service in areas previously served by Andover. Customers were still able to order, though availability of certain products and early delivery slots may have been reduced.
The new spoke, which Ocado said was on the way in its quarter one results in March, should help restore service levels. It includes 10,000 sq ft of refrigeration units and will take deliveries by lorry from Ocado's three other CFCs before orders go on to customers in vans.

"We have plans to provide more CFC capacity, which includes the temporary spoke in Andover and growing our capacity in Erith faster than originally envisaged," an Ocado source said, adding that more details would come in the quarter two results in July.

The 240,000 sq ft Andover CFC was destroyed by a two-day fire, which started on 5 February. The site provided 10% of Ocado's total capacity to fulfil orders.