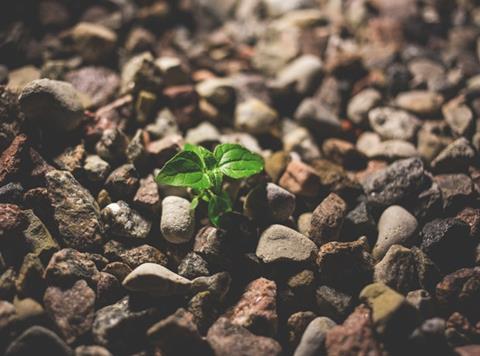 The globe's largest consumer goods groups have delivered their highest growth for six years but only after using M&A to boost flatlining sales.

The OC&C Global 50, which shows headline growth across the 50 largest global fmcg companies, jumped to 5.7% in 2017 from just 0.5% in 2016 and 0.3% in 2015.

Global consumer groups have suffered in recent years from declining sales volumes as they have lost market share to smaller, newer and more niche brand rivals.
The Global 50 has responded by conducting a flurry of M&A activity to buy in the growth they are struggling to achieve organically. About three-quarters of the revenue growth across the Global 50 was driven by M&A. In total, the Global 50 signed off on 60 M&A deals in the year, up from 41 the previous year.

Nine deals worth over $1bn, including British American Tobacco's $60bn deal to take full control of Reynolds American and Reckitt Benckiser's $18bn buyout of Mead Johnson, meant total deal values soared 190% to $145bn.

Industry consolidation of major players in tobacco and alcohol drove the spike in M&A. But there was also significant activity from global food players looking to buy up insurgent brands, expand into new geographies and tap growing consumer trends, like health and wellness.

OC&C global head of consumer goods Will Hayllar said: "The Global 50 are pulling the M&A lever as a central part of their response to the growth challenge they face. The increasing recognition of structural shifts in consumer demand and shopping behaviour alongside good availability of cheap money have galvanised them."
Despite the strong top-line revenue growth across the Global 50, organic growth amongst the major fmcg players remains weak.
Organic growth rates remained flat at 2.6%, which was primarily driven by price/mix growth as sales volumes increased by only 0.4% - well below global population growth of 1.1%.
"The real judge of whether these deals are successful will be whether they enable the still anaemic underlying organic growth rates of these major producers to improve in subsequent years," Hayllar adds. "Evidence from the beer and spirits sectors who have been more active for longer in adapting their portfolios and market exposure through M&A are encouraging, with organic growth in those sectors now well above the Global 50 average."
Nestle was once again top of the Global 50 despite flat sales growth, with total revenues of $91.2bn.