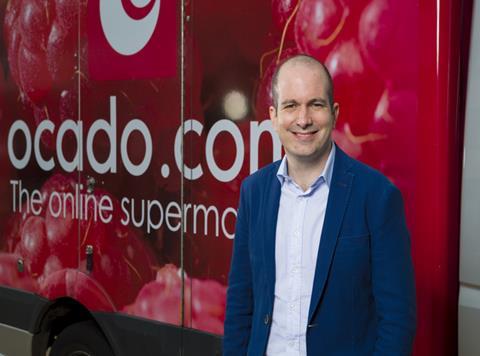 Star order: Ocado

Name: Lawrence Hene

Job title: Marketing and commercial director

You scored well across the board. Are there any areas you're particularly pleased with? The high score in product life. We've done a lot of work this year on this both by looking at processes internally and working with the supply chain.

You also got strong feedback on your website… We've been doing quite a lot of work behind the scenes. We changed to bigger images a week ago. We're also working to make the website and search function on the app faster.

You don't have a 'pack without bags' option. Are there any plans to change this? We pack with bags to protect the products as they go through the system so we don't have any plans to change it. But we've been recycling bags for a long time, and we launched the buy back bags scheme to encourage customers to recycle.

Last time we spoke, you were rolling out 'smart suggestions' for products. How is that going? Exactly what we hoped, which is helping customers refine a big range of choices - for example, to find granola in the cereal aisle - or to move on. We are very happy with our first version and we will keep getting better.

What area particularly sets you apart? We're maintaining our large and distinct range. Over the past few months, we've launched large brands like Picard and niche brands like Garlic Farm. And we've got more to come. We keep advancing the distinct nature of our range as opposed to the rationalisation the rest of the market is doing.