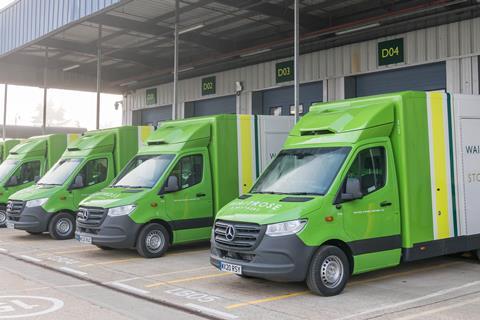 Waitrose won our online shop thanks to its "easy to navigate" website and "polite and friendly" driver.
The driver arrived promptly at our mystery shopper's address in Crawley, unpacked efficiently and knew the substitutions from memory.
In terms of site navigation, our shopper took just 25 minutes to complete her order. Although four items were not available, Waitrose suggested suitable substitutions for two, so our shopper received 31 items.
Tesco came a very close second. Our shopper took 25 minutes to finish her order owing to its straightforward website. She chose 26 items from our list alongside seven substitutions, and all 33 items were delivered.
Sainsbury's availability was also strong. Our shopper ordered 33 lines including one substitution, which were all delivered correctly. The order arrived on time and the driver made conversation at a safe distance, but our shopper noted how "unorganised" items were.
Our Ocado shopper took just 19 minutes to make his order, praising the efficiency of its website, which was "very pleasant to use". He heaped praise on the detailed product descriptions and nutritional information.
Fifth-placed Morrisons had just 25 of the items on our list available and our shopper was only able to swap four of these lines to suitable alternatives. The 29 items then arrived with an additional substitution.
Our Asda shopper's main issue was a struggle to find a delivery slot. She was only able to order 30 of the items on our list, and when these arrived they included a substitution.