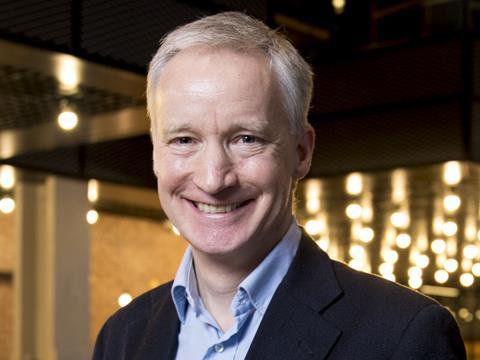 Amazon is aiming to cut delivery times to 30 minutes using drones, the firm's UK country manager has said.

Thirty minutes from order to delivery using autonomous drones is the "goal we've set ourselves" and the UK has an opportunity to lead the world in this technology, Doug Gurr said last night (12 June).

"Right now next day is the standard service but we can offer one-hour delivery through Prime Now with ground transportation," he said.

"We think we can get that down to 30 minutes from click to delivery if we use drone technology, which is the goal we've set ourselves."

Gurr, who has two mathematics degrees from Cambridge University and a computing doctorate from Edinburgh, said Amazon completed all of its global outdoor drone development in the UK, including live tests delivering to real customers.

Talking at the British Retail Consortium's annual industry lecture in London, he said: "We have a site somewhere in the vicinity of Cambridge where we actually are doing live testing of these fully autonomous vehicles delivering to real customers."
Govermnent cooperation meant the UK had the opportunity to "lead the world" in drone technology.
"The main reasons we're doing our research in the UK is because the government has been fairly progressive for us," said Gurr.

"We signed an agreement about 18 months ago with the CAA and Department for Transport, where they effectively said 'Rather than try to write the regulation in isolation, which sometimes happens, we'll allow you to do the various things you want to test, like fully autonomous flying, flying outside line of sight, everything you need to do to develop a safe and effective system.'

"They don't sit in isolation, they sit with us every step of the way, they observe what's happening.

"And they're beginning to draft the regulatory framework informed by what the technology is capable of.

"If we get that right it's a huge potential benefit for the UK."

Gurr, who was executive development director at Asda from 2006 to 2011, added: "There's a really interesting opportunity to think about 'How do we make Britain the location where, if we work closely with the right government agencies, we can actually lead the world in these technologies?'"

He wouldn't make a prediction on how soon the technology could be rolled out. "You would never launch a service like that until you were 100% confident that it's safe and fully assured you'd have no privacy issues," he said.