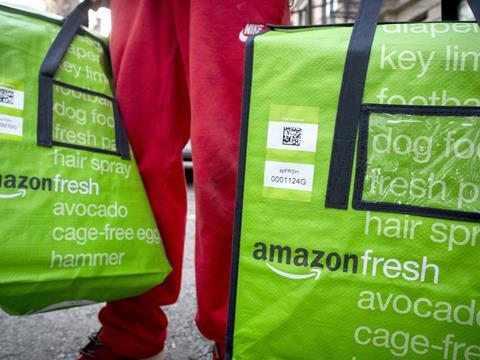 Amazon is set to roll out more click & collect grocery sites in the US just two months after unveiling the format in Seattle.

Amazon is advertising for a 'launch program manager' to oversee the expansion of AmazonFresh Pickup. The new recruit will identify potential locations and manage the launch of the stores, which enable customers to place orders online and collect their groceries in dedicated time slots.

The stores essentially act as warehouses and are only accessible to staff, who bring out groceries to customers in their cars. There is no minimum order or collection charge for the service, which promises to sell 'thousands of items at low prices' including produce, meat and everyday essentials.

Amazon has so far kept tight-lipped over the performance of its Fresh Pickup stores in Seattle - unveiled in the SoDo and Ballard neighbourhoods in May - but its expansion plans suggest the response has been positive.

Marcus Vallance, COO at e-commerce analytics provider E Fundamentals, said convenient locations would be key to the success of the Amazon venture. The company could potentially partner with a foodservice company or convenience wholesaler to gain access to suitable estates, he suggested.

"The convenience network is key to online shopping conversion at the moment," he said. "It's all about making it as easy to shop as possible. From a shopper point of view, it is fairly easy to place an order on a mobile and just go and collect. A further rollout is inevitable in my view."

Shore Capital analyst Clive Black said click & collect would be more profitable for Amazon than its Fresh home delivery service, but stressed it needed to offer both options. "If you go to the trouble of ordering online, you won't necessarily want to go and pick it up," he said.
In the UK, IGD estimates only 8% of online grocery shoppers used a click & collect service on their last trip, but the channel is tipped for growth in both the UK and US.