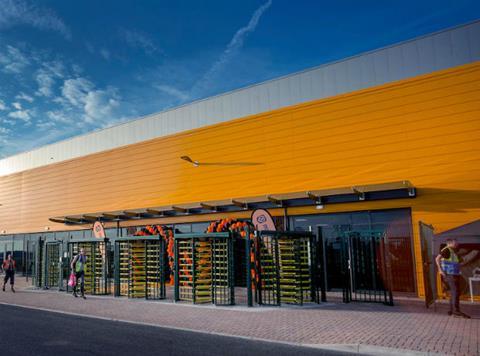 Christmas has come early for online giant Amazon, and not because shoppers have been stocking up with web orders because (according to "spreadsheet Phil") the age of austerity is over.
Today's decision by the Competition & Markets Authority (CMA) not to include the online titan in the list of new companies to be policed by Groceries Code Adjudicator Christine Tacon is another bitter pill to swallow for those who believe the government has turned a deaf ear to calls for a level playing field with traditional suppliers.
It comes just days after the Chancellor rejected calls for an online sales tax on companies including Amazon.
Hammond did on Monday reveal the UK would go it alone with a new digital services tax, to get online giants including Amazon, Google and Facebook to "pay their fair share". Yet while details of how the tax, expected to raise about £400m a year, are still to emerge, the measures stopped well short of the taxes envisaged by the likes of Tesco boss Dave Lewis. He had led calls for a 2% tax on online sales, which he calculated would raise a much more substantial £1.15bn to relieve the "lethal cocktail" of pressures facing high street businesses from business rates and rising costs.
Today came another announcement that has left Amazon's critics fuming. The CMA announced it would be adding online rival Ocado and fast-growing discount chain B&M Stores to the list of companies policed by Tacon.
However, Amazon is not on the list, the body says, because its groceries sales did not reach the £1bn cut-off defined by the CMA's predecessor, the Competition Commission, back in 2009.
The decision, predicted last month by The Grocer, comes after months of legal wrangling over what qualifies as grocery sales. The CMA says it has been unable to include Amazon, partly because a large percentage of its sales cover products such as perfumes, cosmetics, electrical appliances, garden equipment and books, which do not count as grocery items.
Amazon is not the only big beast to controversially escape Tacon's net. Alliance Boots also failed to make the new extended list, despite strong calls from suppliers.
The decision has already led to calls for greater transparency from the CMA over how it reached its decision, led by the British Brands Group.
Many other suppliers are spitting blood that Amazon is not to have its wings clipped by Tacon. There have been reports that it has been the subject of repeated complaints over its behaviour to suppliers. Were it subject to the same rules as the supermarkets included in GSCOP, such behaviour would not be allowed, suppliers believe.
In among his never-ending stream of one-liners on Monday, Hammond was keen to portray the government as going beyond the rest of Europe in forging a fair playing field between traditional businesses and the ever-more powerful online giants.
But the reality is starting to look very different just a few days later. The CMA's next review, promised some time in the next financial year, appears a long way off for those who believe Amazon is getting away very lightly compared with those operating predominantly in bricks and mortar.