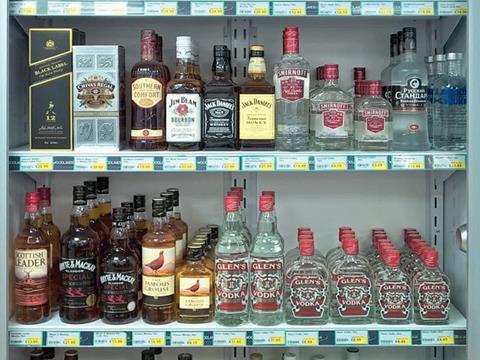 A new Uber-style app has been launched in London to deliver alcohol and convenience products to customers late at night.

Bevy has partnered with 15 24-hour retailers across London to provide them with a marketing and retail platform, as well as a fleet of 'Bevy Butlers' to deliver from 8pm to 6am Thursday to Saturday.

Customers using the app will be charged a flat £5 per order and the start-up, which takes a percentage of the margin on each sale, claims an average delivery time of 20 minutes.

In addition to alcohol, Bevy also offers tobacco, snacks and a range of other impulse items.

"Bevy is our answer to having popular late night convenience goods delivered at the tap of an app, and at the same price as your local store," said Bevy CEO Kevin Kovar.

"We have more than a dozen retail partners and double that number in Bevy Butlers to fulfil demand across London, and soon we are rolling out the service around the clock, in time for the holiday season when the city really comes to life."

To fulfil the 20-minute delivery promise, Bevy has launched in select London boroughs - Hammersmith, Kensington & Chelsea, Lambeth, Wandsworth and Westminster - but Kovar plans for the rapid rollout of the Butler fleet to fulfil demand "anywhere people want us", determined by sign-ups on its website.

All payments are handled on the app, which also enables customers to track their order from the store via GPS.

It is currently only available for iPhone from the Apple App Store by private invitation, but Android and iPhone versions are being developed.