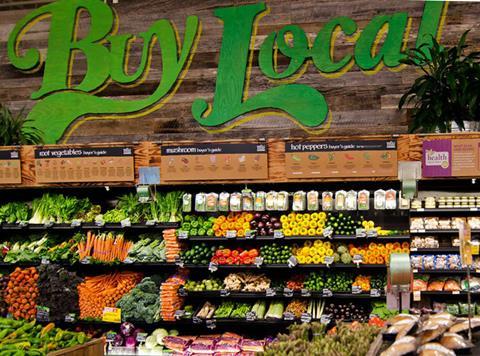 A one-hour grocery delivery service from premium food retailers is set to reach 24 London postcode areas by September.

Convibo, a grocery delivery website that launched in March, currently delivers food from Waitrose and Whole Foods Market to 12 postcode areas in Kensington, Chelsea, Fulham and Paddington.

Chief executive Takis Malavetas said he planned to double the geographical coverage and offer food from two more retailers over the next two months. Although he did not name the target retailers, there is an M&S logo on the site with the caption 'not available yet'.

Since launching four months ago, Malavetas said the service had grown to deliver 200 orders a month, with 70% of customers coming back after their first delivery.

Customers pay a £6.99 delivery fee on all orders, though the price dropped to £4.99 for the month of July. There is also a 10% to 15% mark-up on most products to cover the cost of shoppers picking the products and delivering them by car, but there is no mark-up on certain lines such as Essential Waitrose products. The company aims to eventually abolish mark-ups on all items.

Malavetas cited convenience as the "number one reason" customers used the service as opposed to using cheaper options such as Ocado, which offers a limited number of same-day slots, or waitrose.com. "I'm not a believer that people need groceries within an hour, but what they definitely like is the same-day aspect," he said.

Having no minimum order requirement also appealed to customers, he added, despite the average order on Convibo totalling more than £60.

Malavetas said the design of the site and customer service was another "very important" element. As part of Convibo's 'no surprises at the door' policy, shoppers notify customers by call or text if a desired product isn't available and suggest substitutions. The site also allows customers to make notes alongside each product - for example, to specify the ripeness of fresh produce.

Convibo was originally trialled in the area surrounding Warwick University in 2014 after Malvetas and co-founder Gregor Tschurtschenthaler authored a masters project on online grocery. The trial led to the company raising "hundreds of thousands" in funding, which it is using to roll out the project in London.