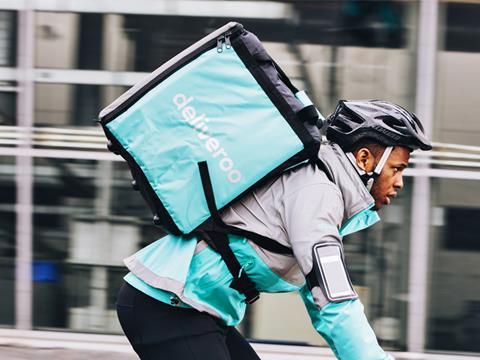 Deliveroo has grown its UK rider workforce by two thirds since the start of the year.

The number of self-employed riders working for the firm has risen from 15,000 to 25,000 in 2018, the food delivery company said today.

The rise had been driven by growth in orders and expansion into new parts of the UK, according to Deliveroo.

The riders, who choose when they want to work, on average earn over £10 per hour and work fewer than 16 hours, the company said.

"Deliveroo is proud to be creating well-paid work for our amazing riders up and down the UK," said the company's UK MD Dan Warne.
"This new way of working is extremely popular because of the freedom riders have to choose when and where to work."

In November Deliveroo won a long-running legal battle when the Central Arbitration Committee ruled the riders were self-employed, meaning they have no legal entitlement to holiday pay or the minimum wage.

Last week a High Court judge ruled their self-employed status meant they were not entitled to collective bargaining rights. The Independent Workers Union of Great Britain plans to appeal the decision.