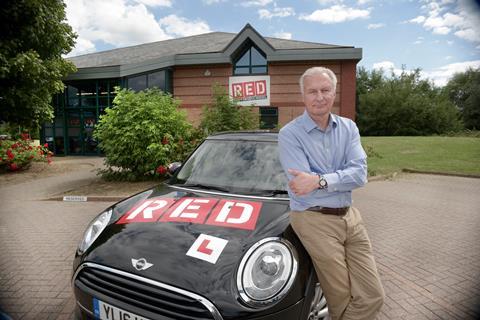 Social distancing measures forced instructors from Red Driving School to cancel all lessons

Red said its drivers were all experienced, DBS checked and trained in customer service
Driving instructors are offering to take to the road to help deliver food to meet the increased demand during the coronavirus crisis.
Instructors from Red Driving School, who operate as self-employed workers, were forced to cancel all lessons following the enforcement of social distancing measures across the UK, affecting their income.
In a bid to find alternative temporary work for its 1,500 instructors, Red is reaching out to employers seeking temporary drivers to deliver food.
Red CEO Ian McIntosh said all the school's drivers were experienced and DBS checked, as well as being trained in customer service.
"In these unprecedented times, businesses need to be doing everything they can to support the health and wellbeing of their employees," he added.
"The benefit of using our instructors for driving roles is twofold – it provides them with an income during this time of economic uncertainty and helps bring vital services to vulnerable people who are self-isolating.
"All Red driving instructors are safe, experienced and efficient. Red can also offer a comprehensive fleet e-learning platform, which allows drivers to complete the necessary training from their own homes and is a massive support to companies looking to speed up their onboarding process."
Red, one of the largest driving schools in the country, operates a franchise model. Its franchise fees normally paid by the instructors have currently been suspended by the company during the pandemic.