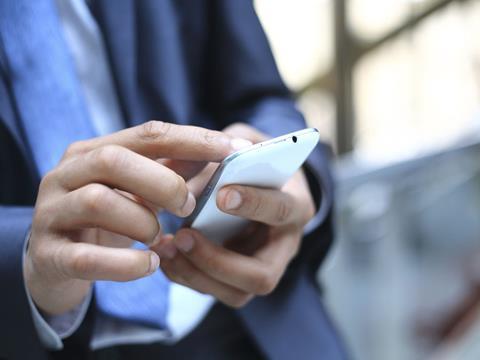 New figures from the BRC show EU member states are helping the UK to cash in on the digital boom in smartphone shopping.
According to a new report carried out in conjunction with Google, there was a year-on-year rise in retail search volumes of 52% in the first quarter of 2016, with much of the boom coming from EU smartphone users.
The report, which comes as the debate over a possible Brexit reaches fever pitch ahead of the 23 June referendum, comes despite the BRC having said it officially sits on the fence on the issue.
According to the study, search volumes on mobile devices increased 50% year on year. Beauty was the most searched sector by EU consumers on mobile devices, reporting growth of 91% in Q1 2016. Department stores were also a popular sector for EU consumers on mobile devices, increasing 75% in Q1 2016.
The Czech Republic demonstrated the strongest appetite for UK retailers, reporting a 256% increase on mobile devices in the first quarter of 2016.
"Today's figures provide further evidence that the EU is an increasingly important market for UK retailers," said BRC chief executive Helen Dickinson.
"With 14 EU countries reporting over 100% growth in searches on mobile devices, not only is interest in UK retail growing steadily on the continent, EU consumers are also far more likely to be experiencing the British retail offer through their smartphones."
This impressive mobile interest sits alongside a healthy double-digit increase in total searches across all devices in all but one EU member state (Estonia).
"UK brands continue to drive interest from the rest of Europe," said Google retail director Martin Bertisen. "Some of the largest major European markets like Germany are driving much of that growth."
This report also demonstrates the huge growth of mobile across Europe, as Eastern countries, like the Czech Republic, are growing at over 250% year on year, and mobile is powering the overall market growth.
Q1 signalled the start of wedding season with top apparel searches relating to weddings, and we also saw a lot of searches for health-related products like the Nutribullet and Fitbit as people prepare for summer."