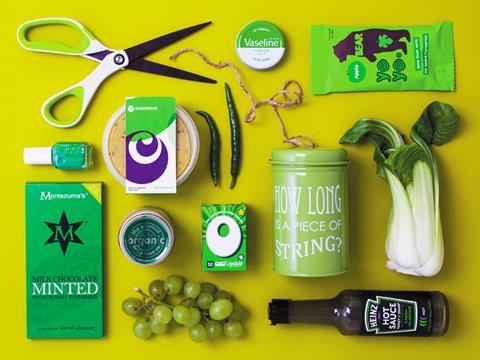 The rise of e-commerce and digital direct-to-consumer routes to market are creating a seismic shift among shoppers from the shelf to the doorstep.
In-store sales remain core to success in fmcg, but dwindling footfall and shrinking shopper attention spans are combining to brew a perfect storm for brands operating in a challenging and competitive environment. At the same time, thanks largely to the rise of giants such as Amazon, an increasing number of purchases are starting online, with far greater control in the hands of today's mobile-equipped consumers.
With these new digital rules at play, there is an interesting knock-on effect when it comes to packaging design. In looking to balance in-store and e-commerce sales, brands are being challenged to design and deliver not just a great product but a great buying experience that succeeds on the screen, in the aisle and, ultimately, in the buyer's hand.
When innovating around design, fmcg products must from the outset consider a buying journey that extends well beyond the shelf. Consideration must be given to how a product looks on new consumer touchpoints - executions need to be consistent across everything from a mobile screen through to the point at which a product is 'unboxed'.
And in the age of e-commerce, this 'brand in the hand' moment takes on real significance. It's a rare and valuable point of connection when a product can engage the full attention of today's time-strapped consumers.
Pure-play online brands have acknowledged this shifting consumer journey. An example is Unilever's direct-to-consumer skincare brand SKINSEI, launched in beta in the US. Buyers engage with the brand by taking a diagnostic test online, which then determines the contents of a personalised wellness pack delivered directly to the door.
The emergence of business models such as this proves that buyers are now happy to go as far as cutting out the retail middle man if the product and experience look and feel right. In return brands are rewarded with a greater share of voice on social media that trumps any investment in advertising.
The medium, it seems, is the message – and research backs this up, with evidence that consumers correlate superior packaging with a higher perceived value of product. ROI is estimated to be as much as 2.5 times that of spend on advertising and social media. With media agency Zenith predicting that brands will spend $578bn on advertising globally this year, packaging design looks to provide significantly more bang-for-buck pound-for-pound.
In tackling the challenge of e-commerce head-on, brands need to be bold and create packaging designs that real shelf-shout – both online and offline - to generate the emotional connection with consumers that ultimately drives sales.
It's not quite 'innovate or die', but in the new customer journey from digital to doorstep, success now starts with innovation in design, and the fmcg products we see on shelf will increasingly change as they become fit for the e-commerce era.
Fiona Florence is MD of JDO UK