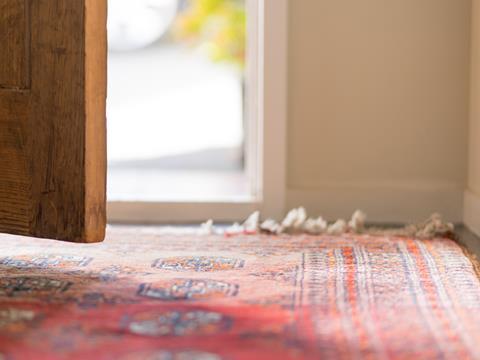 Waitrose launched a UK supermarket first earlier this month when it unveiled a delivery service allowing drivers to enter customers' homes and unpack their groceries – without the customer being there.
While You're Away gives Waitrose drivers access to shoppers' homes via a temporary code sent through a secure app. This is sent at the delivery time using Yale Smart Lock technology, and is deleted once the delivery is made.
Waitrose says the service meets "increasing demand" to make grocery shopping more convenient and fit around customers' busy lifestyles. That's easy to see – no more waiting around for hours or making sure you're not in the shower when the driver arrives.
The retailer insists it has put customers at the heart of the service and conducted "extensive research to understand their needs". It would certainly eliminate unfortunate instances like the recent furore around an Asda driver's failure to carry a pregnant customer's £200 worth of shopping up the stairs.
But, of course, the key concern for users of this kind of service will always be security. Is While You're Away akin to leaving a key under the doormat for a plumber or decorator? I'd say its technology-based lock system, as opposed to a physical key, has additional dangers.
Waitrose deliveries will be captured on chest cameras worn by drivers. But when it was launched last year, the cameras used by Amazon's similar delivery service in the US, Amazon Key, were found to be hackable. Research by Rhino Security Labs revealed a computer in wi-fi range of a house using what it called a "simple programme" could disable or freeze the video recording, giving the driver an opportunity to enter the home without being filmed. Doing this disconnected the Amazon Key lock from its network, too.
There will always be a sizeable proportion of the population that simply wouldn't use this kind of service because they don't like the idea of strangers in their homes – but this kind of scare story is also likely to put off some of the waverers.
However, fortunately for Amazon and now Waitrose, that probably still leaves a lot of people who are more relaxed about this kind of thing, and keen to embrace these new technologies.
If Waitrose's pilot to 100 homes across South London proves successful, it anticipates expanding it to over 1,000 customers by next spring, which wouldn't be a bad start at all. Such tech trials represent very little capital outlay in the grand scheme of things, and may well just provide the crucial reason for some shoppers to choose Waitrose over its rivals.
Yes, it will have to work hard to make sure its drivers behave in accordance with its values. It only takes a couple of rotten apples to spoil the barrel. But in reality it is the real rotten apples that it – and all online grocers – need to be rooting out. Produce arriving with little or no shelf-life left is still the biggest of bugbears for online shoppers and the issue most likely to make them switch retailers.
Waitrose needs to focus on maintaining standards and quality, whether its customers are at home or not.