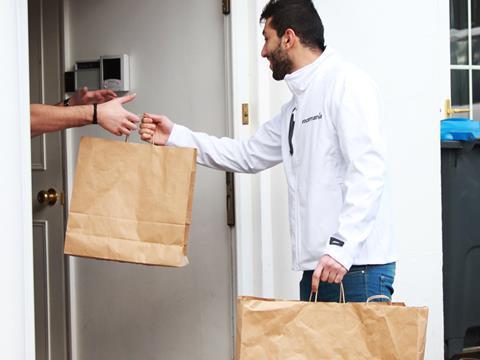 Third-party logistics companies Grocemania and Quiqup are close to joining forces in a partnership that could provide one-hour delivery for grocers across the capital.

The deal would see orders placed on Grocemania's website and delivered by Quiqup couriers.

It could provide an e-commerce platform with rapid fulfilment to grocers in more than 40 London postcode areas covered by Quiqup, using Grocemania's e-commerce technology.

The area would span from Stoke Newington in the north of London to Balham in the south, and from Shepherd's Bush in the west to Canary Wharf in the east.
Grocemania's specialism is independent grocers, but both companies also partner with Tesco. Quiqup provides the one-hour Tesco Now delivery service in central London, while Grocemania fulfils orders for a branch of Tesco in Kingston upon Thames.

Within its existing territory, consisting of parts of Surrey and Greater London in the west, Grocemania provides both the e-commerce platform and delivery operation for partners.

The tie-up between the two companies would enable Grocemania to expand its e-commerce offering using Quiqup's delivery network.

"We've had great conversations with them and we're really looking forward to a partnership," said a Quiqup spokeswoman. "I think it will be a really powerful service for independent grocers to branch out and service their local communities far better."

Grocemania founder Askar Bulegenov said: "Quiqup is a huge on-demand business-to-business logistics platform, so in central London we can outsource our deliveries to a third party company."