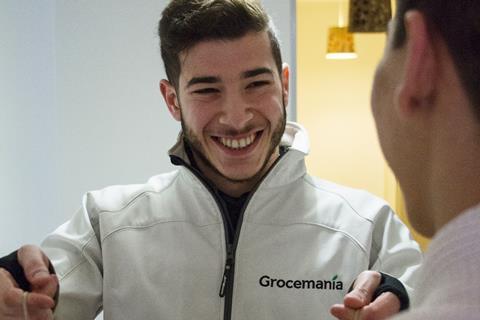 Rapid delivery firm Grocemania has signed up dozens of new retailers and expanded beyond London for the first time.

The startup, which sells online for independent and symbol retailers, has tripled the number of signed-up stores to more than 60 since June, according to founder Askar Bulegenov.

New symbol retailers include a Nisa, Costcutter and Simply Fresh stores. They join Londis and Budgens stores already served by Grocemania.

One of the Nisa stores is in Brighton, where Grocemania has also signed an independent, Bulegenov said, in its first move outside the M25.

Grocemania, which launched in 2016, covers more than 25 postcode areas across London, including WC2 and EC4.

The company is currently seeking £50k from angel investors to fuel expansion. Investors are offered a 5% stake, valuing the company at £1m.

Bulegenov said the business was focused on adding retailers in Nottingham, Bournemouth and Coventry, as well as more in London and Brighton.

Orders are placed on Grocemania's website and delivered in a promised one hour within a three-mile radius. An app for Android phones is in development, Bulegenov said.

Shops pay no commission or start-up fee, while shoppers are charged a 10% to 20% mark-up on shelf prices as well as £2.50 for delivery.

Grocemania is also planning to stage a one-day 'Independent Grocery Retail Conference' in London in February, in the hope of signing up more retailers. "Hopefully, store owners will bring or refer us to their friends," said Bulegenov.

The latest request for funding follows a crowdfunding campaign launched on Seedrs in August 2018 which saw the company pocket £77k to pay for marketing and expansion, including nearly £20k put in by Bulegenov.