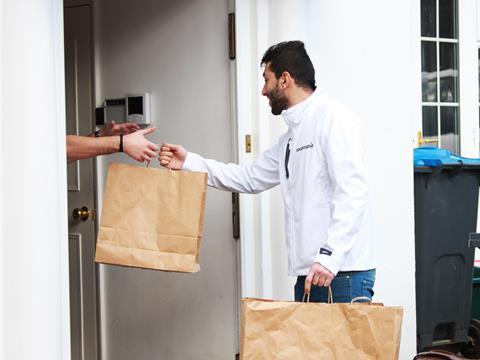 Rapid delivery firm Grocemania has signed a string of new independent retail partners, including Spar and Londis stores, as it pushes ahead with London-wide expansion plans.

The grocery specialist is to do one-hour deliveries for Eat 17's Walthamstow Spar store as well as two other Spar branches, in Wimbledon and Brixton, and two Londis stores. Another three independent grocers have been signed, according to Grocemania founder Askar Bulegenov.

The one-hour delivery firm is also nearly a third of the way towards hitting a £100,000 funding target two weeks into a crowd campaign. The funding round is to pay for a marketing push before launching delivery services for the new partners, as well as sales and product development.

"As soon as they're ready to go we'll get on board," said Eat 17 director Chris O'Connor. "It's like a Deliveroo sort of thing but for shops. We're really excited about it.

"Anything that you can buy in the shop we'll try and make available."

The Grocer recently revealed how the Eat 17 chain was preparing to offer next day delivery across the capital, with its Bishop's Stortford branch, near the M11, acting as a hub.
Grocemania has a separate deal with the Walthamstow branch alone to provide one-hour grocery delivery within three miles of the branch, according Bulegenov. Eat 17 did not provide a comment.

Grocemania already provides one-hour delivery for 10 shops in Surrey and south-west London, including branches of Tesco, Londis and Budgens. Orders are placed on Grocemania's website or app.

The 2016 start-up's aim is to focus on providing online sales to independent grocers. A recent partnership with courier firm Quiqup means it can offer the same web and app platform to stores across London without the need to expand its physical delivery capabilities.

"We are now trying to sign as many stores as we can," said Grocemania founder Askar Bulegenov.

Genrikh Amuzun, joint owner of another Spar branch, in SW9, said: "We're not live yet, but we've signed the contract."

Grocemania charges £2.50 for delivery while grocers pay a 10% commission on orders, with a minimum spend of £10. For some stores, including Tesco and Londis, the commission charge is scrapped and customers pay a mark-up on shelf prices.

Grocemania is offering 13.33% equity for £100,000, based on a pre-money valuation of £650,000. The campaign was published at the beginning of August after a week in 'private mode', in which only those who pre-registered their interest could invest.

As of 9 August the sum raised was £27,586, with over a month left to go.