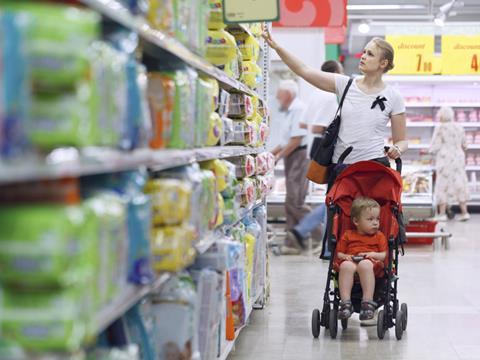 Half of the visitors to online grocery sites are only researching, going on to buy in store.

Monitoring thousands of consumers across 11 retailers, mySupermarket.com found on average 49.5% of customers looking at products online will go on to buy in a store within 48 hours.

MySupermarket.com said understanding the significance of these latest findings could help retailers "create a new dynamic in the business case of online grocery shopping" and could even affect the way their stores are designed.

"These findings unlock our understanding of the path to purchase and are the silver bullet to evaluating online ROI," said mySupermarket MD Kim Ludlow. "This level of insight has a tremendous impact on the industry and is relevant for brands influencing shopper behaviour, supermarkets to drive more traffic into their stores and advertisers who can now track their campaigns against sales."

Dubbed as ROPO shoppers - research online, purchase offline - these consumers are more prevalent in certain categories than others. Shoppers searching for baby products online are most likely to end up purchasing in store within 48 hours of checking online prices (59.9%), compared with those buying in bakery where just 40% of online researchers hit the shopfloor within two days.

In the dairy & eggs category, 54% of shoppers head in store after researching online, while health & beauty generated a 40.8% rate of follow-up offline purchases.

MySupermarket.com tracked six months of shopper activity, based on its five million monthly grocery shoppers. The comparison site covers data for Tesco, Asda, Sainsbury's, Morrisons, Waitrose, Aldi, Ocado and Iceland. The average shopper's spend is £76.23 spread across 46.9 products.