China's affluent online shoppers are broadening their repertoires. How can British retailers cash in?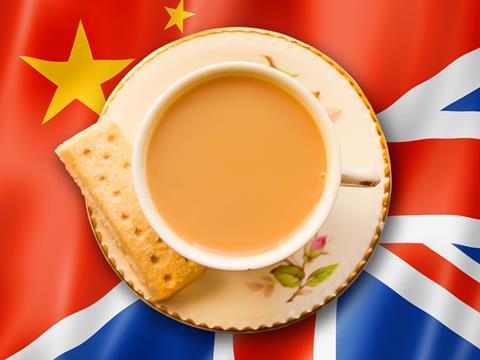 Selling tea to China sounds like the very definition of insanity. Like coals to Newcastle and ice to eskimos. But today, it means big bucks. With the likes of Whittard, Sainsbury's and Waitrose setting up online shops in China - selling afternoon tea products, traditional pies and cereals - it is fast becoming a hot market for UK grocers.

There is a good reason why Chinese e-commerce is attracting such attention. Around 55% of the 1.4 billion population is online, and the burgeoning middle class means this figure is only set to grow further. According to IGD, the online grocery market is expected to increase by 32% year on year between now and 2020 to account for 6.6% of all grocery spend. That's almost as big as the UK percentage wise, but numerically of course, it's enormous.
"The thing Chinese consumers really love about British products is how they relate to British culture. Afternoon tea is a big thing"
Coupled with the growing enthusiasm for traditional British food and drink in China, UK retailers clearly see a substantial opportunity ahead.

But succeeding in the Chinese market is no mean feat, as the retreat of M&S and Tesco (from physical stores) shows. So just how much do UK brands stand to gain? What is the secret to success? And what stands in their way?

The good news is Brand Britain is booming in China. More and more British food and drink products are finding their way on to online marketplaces such as Alibaba and JD.com. These sites facilitate the majority of e-commerce in China, having established themselves as a one-stop shop for all consumer needs (making individual retailer sites largely redundant).
With the majority of big brands setting up virtual stores on these sites, they draw in some impressive visitor numbers. Alibaba has more than 440 million active users and JD.com is just behind with 235m active users.

As the number one marketplace, Alibaba can facilitate more than £14bn of sales in just one day. (On the latest Singles Day - China's most popular shopping event of the year on 11 November - it racked up more sales than all the UK's combined retailers managed last Black Friday.)

Alibaba already has 30 British food and drink brands on its Tmall marketplace, 10 of which came on last year. Leah Zhang, an international business development manager at Alibaba who specialises in food and drink, says this is down to the increasing popularity of British culture in China. (Downton Abbey, for example, has proven a TV hit). So anything that screams British is likely to have some appeal.

"The thing Chinese consumers really love about British products is how they relate to British culture," says Zhang. "Afternoon tea is really taking off; it's now a big thing in China."
Tapping into the afternoon tea trend, Waitrose set up stall on Alibaba in 2015 and saw particular growth in sales of its "British favourites" such as jam and tea.

"The quality and provenance of our ranges really appeals to the international market," says Daniel Armstrong, business manager of Waitrose's international division.
How retailers are tackling China… online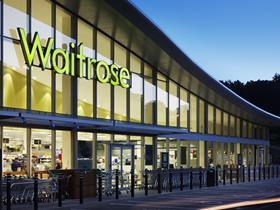 Waitrose
One of the pioneers in the Chinese online arena, Waitrose began selling on Alibaba's Tmall Global platform in April 2016. It partnered with Chinese e-commerce experts Avenue 51 to initially sell a 30-strong range, including Earl Grey tea and Duchy Organic Shortbread biscuits. This has rapidly grown to more than 75 lines today, including essential Waitrose, Waitrose Duchy Organics and, from last month, its premium range Waitrose 1. Waitrose names honey and muesli as its best sellers and says "British favourites" such as jams and teas are in particularly strong growth. But it has also reported success with less traditional choices such as English wine, which it began selling in April.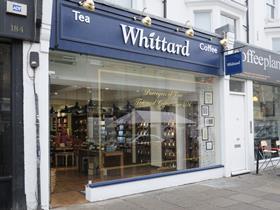 Whittard
Having noticed the popularity of Whittard shops with Chinese tourists, CEO Mark Dunhill decided to capitalise on the market. He visited China to talk to Alibaba about the potential to sell online. Having found a partner to handle logistics, Dunhill set up shop on Tmall Global in June 2016. The store sold 30 lines that were particularly popular with Chinese customers, such as British rose tea. Five months in, Whittard took part in Singles Day and racked up more sales than its flagship London store managed that entire week. Today, Alibaba names Whittard as one of its top British success stories. The brand has not only performed well on classic favourites, but has also built a market for luxury hot chocolate, which is its best-seller.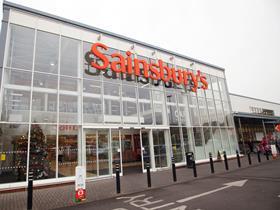 Sainsbury's
Sainsbury's was unheard of in China when it launched on Alibaba in September 2015. Having ditched earlier plans for physical stores, it had to build brand awareness from scratch and took advice from Alibaba on appealing to the Chinese. First, it took part in Alibaba's super brand day - securing a prime position on its Tmall marketplace site and advertising in prominent slots. Second, it took part in an Alibaba-led afternoon tea event. The Shanghai event last summer showcased British food and drink brands on the site. Sainsbury's staged a pop-up shop for its 50-strong range in China including speciality tea, coffee and biscuits. Eighteen months after its launch, it has doubled its range to over 100 products.
Buoyed by these results, the retailer is now expanding its range. Having started out with just 30 products, Waitrose now sells more than 75 lines, most recently adding English wine. It may not be a product that Britain is known for, but Waitrose is hoping it will appeal to the growing wine-drinking culture in China and shows British retailers are branching out beyond traditional bestsellers. Chinese consumers may have started out wanting premium tea and shortbread, but this has whet the appetite for a wider range of products.

Alibaba's Zhang says Chinese demand for overseas food is growing along with overseas travel. "Chinese people are travelling more and getting more exposed to European brands. They want to try other things and bring back a taste of their travels," she explains.

Plus, Chinese consumers associate Western products with quality - as evidenced by the run on baby milk powder in the aftermath of the 2008 melamine scandal. This could explain why some less obviously appealing Western brands - neither premium nor traditional - see China as a promising market. Asda has just set up stall on JD.com, selling a range of biscuits, coffee, tea bags, nuts, energy bars, and babyfood. Costco's stall on Alibaba was reported to have generated $3.5m in revenue on Singles Day in 2015. Aldi and Lidl have both entered the Chinese online market over the past month.
Costs
But entering the market still requires careful thought. Although an online store is less investment-heavy than a bricks-and-mortar presence, it still carries a risk. Online marketplaces take an upfront fee for registration, a deposit, and a 5% slice of sales. Plus, many businesses will employ a Chinese partner to deal with day-to-day operations, which incurs another cost.

And it is crucial to position your product correctly. Alibaba, for example, has a number of different sites within its ecosystem - from international marketplace Tmall Global to Mr Fresh, dedicated to fresh produce, and online grocery site Tmall supermarket for frequently purchased items.

Brands also need to think about logistics. They may decide to ship whenever an order is placed - incurring up to a week and a half in shipping time - or store their products in a warehouse closer to customers. Alibaba's "bonded warehouses" in China, for example, can get products to doors within three days (but are only suitable for high-volume products).

Put simply, British brands can't expect to just set up stall and achieve overnight success. This is where businesses tend to go wrong, says Josh Gartner, vice president of international corporate affairs at jd.com.
10 million active sellers
"People think you can just set up a store and get millions of customers, but to a huge degree it's a branding exercise," he says. Sites such as JD.com are home to millions of brands, with Alibaba racking up 10 million active sellers. So even though British brands are "very popular", he stresses that tapping the Chinese way of marketing is crucial to make your product cut through.

This doesn't necessarily mean a big budget TV ad campaign. Omnichannel campaigns tend to resonate well with the Chinese consumer (see Sainsbury's, left). And social media is particularly important for targeting the younger generation, which is why JD.com partnered with instant messaging app WeChat (the Chinese version of WhatsApp). JD.com can use data on its 500 million users to send out brand messages to the most relevant audience. Most UK brands will need to consider this kind of activity, says Gartner. "Even if you're a brand that is pretty well known in your country, you may not be known in China."

Nick Miles, head of Asia-Pacific at IGD, stresses the need to "do things in a Chinese way rather than taking a Western approach".

"For example, around 80% of all orders are on mobile phones so ensuring marketing, websites and imagery are mobile-enabled is absolutely vital. Increasingly things like personalisation are becoming really important as well as allowing consumers to purchase products at different prices and being available on WeChat, and taking advantage of Singles Day."

There is also the question of whether your brand fits with Chinese tastes.

Consumers may have embraced the idea of afternoon tea, but incorporating British cuisine into their main meals is a much harder change to elicit.

Only tier one and tier two Chinese cities - including Beijing, Shanghai and Guangzhou - are used to Western restaurants and tastes; other consumers may baulk at the idea of a steak & ale pie for dinner or cereal for breakfast.

The Weetabix story is testament to the challenge of changing tastes. In 2012, China's Bright Foods acquired a majority stake in the brand with bold plans for expansion in its home market. Four years later, UK and Ireland continued to make up two-thirds of its sales measured by destination. And when US cereal group Post Holdings bought Weetabix in April, it put the focus back on growing the traditional market.

Weetabix CEO Giles Turrell is adamant this doesn't point to a failure in China. The brand is now present in 40 cities and on online marketplaces such as Alibaba, and he believes it will simply take time to grow trade in this "tough and challenging" market.

"It's a fledgling business. The thing about China is you need to build city by city. You start with tier one and then go to tier two. We are just starting out and we are pleased with the results," he says.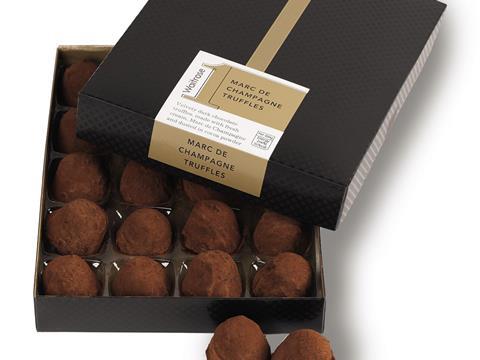 As for the idea of Chinese consumers being reluctant to eat cereal for breakfast, he believes it will become more normal. Turrell cites the example of Costa coffee, which has built a presence in this largely tea-drinking nation (it has outlets in Shanghai and Beijing).

"We are better positioned than most global brands because we've got a healthy brand that is continuing to grow. Fundamentally, we believe there is an opportunity to grow this idea of a healthy start to the day."

Arnold Ma, CEO of China-focused marketing agency Qumin, says brands such as Weetabix are right to take it more gradually.

"Traditional breakfast eating habits in China are hard to break from a taste, price and convenience perspective. This means there's often a need to create demand in the early stages and as a result big companies need to act more like a fledgling business until they become more familiar with the market," he says.
Slowly does it
In fact, 'Slowly does it' seems to be the mantra of anyone looking to sell to China. Due to the opportunities available - and relatively low capital investment involved in e-commerce - it can be tempting to go for a big bang launch. This would be a mistake, argues Ma.

"It's relatively straightforward to launch a product nationally in a smaller country like the UK. However, the sheer geographical size and diversity of China makes it harder to crack. Like any other sector, fmcg companies need to be in it for the long haul, both in terms of recruiting a knowledgeable local team and being patient in waiting for the market to mature."
"The thing about China is you need to build city by city. You start with tier one and then go to tier two
Alibaba encourages this approach to the market by setting up businesses with local partners (see boxout) and requiring brands to test demand before opening a store on its marketplace.

Even once you've opened a store, Zhang recommends the softly softly approach in terms of range. She cites the example of Whittard (see above), which went in with only 30 products. "If you go in with too many products, that could be quite overwhelming," she says. "If you can identify the most popular lines, you're more likely to capture the attention of the Chinese consumer."

Cracking the Chinese market takes time and patience. There is no such thing as an overnight success in such a vast and complex environment but if you do manage to build a presence, the rewards can be plentiful.

In fact, Alibaba says the experience is akin to a popular Chinese saying, which has fast become the mantra of many of its employees: "Today is difficult. Tomorrow is even more difficult. But the day after tomorrow is very beautiful."