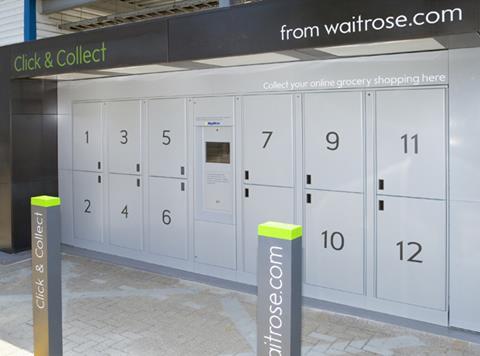 John Lewis department stores are to start charging for smaller Click & Collect orders, after MD Andy Street called the current operation "unsustainable".
Citing the logistical headaches caused by delivering smaller orders for collection at any John Lewis or Waitrose branch, Street announced the imposition of a £2 fee on any orders under £30, commencing at the end of July.
John Lewis processes over 6m Click & Collect orders a year, and this new fee will apply to about 20% of orders. Waitrose Click & Collect has a minimum spend of £40, and so remains unaffected. "There is a huge logistical operation behind this system and, quite frankly, it's unsustainable," said Street, speaking at the retailer's Christmas range event.
John Lewis' move on Click & Collect comes just two weeks after Tesco and Sainsbury's pulled out of a TfL partnership which allowed customers to collect their orders from tube stations in London. The Evening Standard reported that, rather than being popular among commuters, shoppers were driving to the tube stations to collect their shopping.