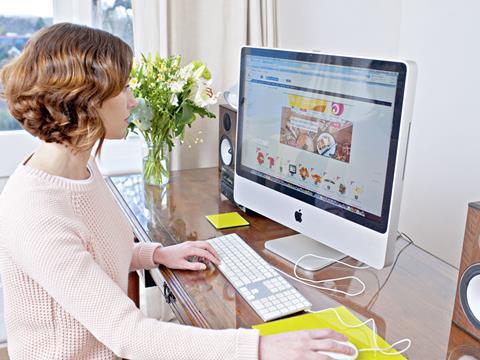 A lack of regular customers is holding back the growth of online grocery, research has found.

A YouGov poll of more than 2,100 consumers revealed as many as 46% had tried online food shopping at least once, but only 15% used the service a few times a month.

The trend towards top-up shopping emerged as a limiting factor, as 87% of those who purchased groceries online said they were likely to do smaller shops through the week, which they would do at bricks & mortar stores to avoid online delivery fees.

Fears over quality also remained a key concern, despite supermarket efforts to highlight the freshness of produce picked for online orders.

As many as 71% of shoppers who shopped in physical supermarkets said they were worried they couldn't see or touch the products before buying - a gripe also cited by 44% of online shoppers.

Meanwhile 57% of bricks & mortar loyalists and 31% of online shoppers said they didn't trust the quality and freshness of the products.

Half of shoppers who visited physical stores said they simply enjoyed visiting the supermarket, and 38% felt the cost of delivery was too high.

However, the survey showed online shoppers generally enjoyed the experience. More than nine in 10 (92%) were satisfied with the service and 82% said it was a convenient way to shop.

Head of YouGov reports Stephen Harmston said supermarkets needed to overcome the barriers to online shopping to attract and retain new customers.

"Despite online grocery being around for years, we're still waiting for the 'lift-off moment' that has characterised other industries such as fashion and home retail. While some barriers might be tough to overcome - wanting to go shopping for social reasons, for example - others may be easier to address," he said.

"A major one would be delivery charges. Grocery stores could look to implement top-up online delivery options throughout the week, so long as consumers commit to a minimum spend via their main shop," Harmston suggested. "If traditional supermarkets aren't able to do this, it may leave the door open for a disrupter - such as the likes of Amazon - to fill that gap and capitalise on the industry's unlocked potential."

Online grocery sales are set to grow 12% this year to top £11bn, according to Mintel. This figure is expected to rise to £17bn by 2020.