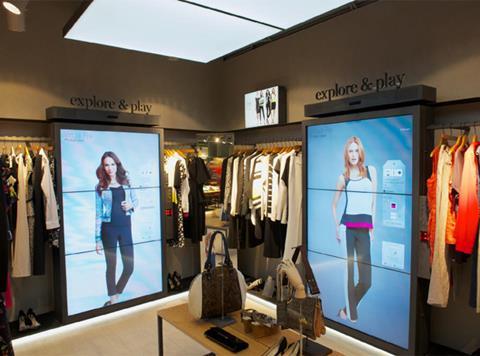 M&S is to rewrite product descriptions for its entire online non-food range as part of its digital transformation programme.
The retailer has partnered with a digital content agency to enhance its online content and SEO. The move will see pre-purchase content, such as product and category descriptions and online customer buying guides, rewritten.
The two-year deal with Quill will see the agency deliver over 50,000 pieces of digital content for M&S's website to drive online traffic and improve return on investment.
M&S has already worked with the agency for an initial one-year contract, in which Quill created 20,000 product descriptions for the retailer.
M&S's push to become a digital-first retailer has seen it make several vast changes over the past few months, including offering online grocery deliveries for the first time through its joint venture with Ocado, launched at the beginning of September.
Ocado's latest half-year results showed 98% of customers were already shopping M&S lines, while Ocado Retail CFO Niall McBride told The Grocer it had seen "practically no sign of any loss of customers" to Waitrose or other retailers, following its switch from Waitrose to M&S.
M&S's Sparks loyalty app has also reached over one million new downloads since its July relaunch, following a nine-month redesign project, while its contact-free Mobile Pay Go app has been extended to 310 food halls, up from 100. M&S also opened a 365,000 sq ft distribution centre in Milton Keynes this month to help modernise its supply chain.
Stuart Stiles, head of product content at M&S.com said: "Customers' shopping habits have changed – the trend towards digital has been accelerated, which means ensuring great content on our website is even more critical. Quill is the leading supplier of SEO, website-ready product descriptions. Working with Quill over the past year, we have seen fantastic results in terms of quality, collaboration, and speed and we're looking forward to continuing to work together."
Quill CEO and founder Ed Bussey added: "We're extremely proud to be able to support the accelerated digital transformation of one of the UK's top retail brands. This is a challenging market environment for all retailers, and the winners will be those who pivot fast to a digital-first approach. M&S recognises this, and we're excited to be able to expand our engagement with them on that journey."
Quill has previously worked with Argos, Google, Harvey Nichols and John Lewis.