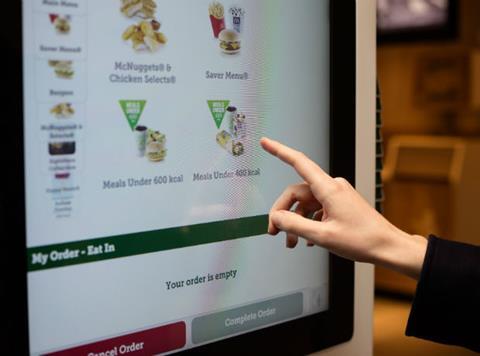 McDonald's has extended its partnership with payment technology provider Ingenico Group for a further five years as it seeks to keep up with the exponential growth in contactless payments.

McDonald's said continuing the partnership would improve "capacity, reliability, performance and security" for the "next-generation cashless solution".

Ingenico has provided payment terminals to McDonald's since the early 2000s, but has since extended its remit to supply a fully managed service.

After working with McDonald's and its franchisees, who make up over 80% of the estate, Ingenico has introduced new payment technologies such as Apple Pay and Google Pay across all of the QSR giant's restaurants across the UK and Ireland.

It also handles cashless transactions across fixed point of sales, self-service kiosks and at drive-throughs, ensuring the payments are processed securely and efficiently.

"We believe that this payment solution is one of the most advanced in the retail sector and is a critical component to delivering excellent experience for our customers," said McDonald's Restaurants IT director Jon Braithwaite.

"Leveraging Ingenico's experience of implementing complex payment programmes, our teams have been able to deliver the new service ahead of schedule, on budget and with the outstanding performance level we expected. Ingenico's payment security expertise, scale and commitment to innovation give us the confidence that we have the right partner to support our needs now and into the future."

Ingenico Group commercial and enterprise retail president Ian Benn added: "Throughout its history, McDonald's has been a leader in customer service innovation. Ingenico is very proud to be able to play a part in that story, speeding up service, adding new payment options and staying ahead of the pace."

McDonald's currently operates more than 1,300 restaurants across the UK and Ireland, serving more than three million customers every day.

Ingenico has installed over 32 million terminals in more than 170 countries.