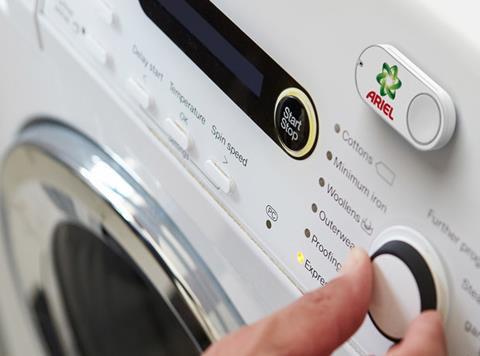 Mondelez has shunned Amazon Dash buttons in the UK because the market "isn't quite there yet", its global director of e-commerce Neil Ackerman has revealed.

The company was keen to respond to consumer trends but there were "many other things I'm more interested in investing in" in the UK, Ackerman told The Grocer this week.

The manufacturer has partnered with Amazon Dash in the US for an Oreo button, but its brands were not among the 48 that launched their own Amazon Dash buttons in the UK in August. Ackerman said Cadbury would be the most likely brand to get the Dash treatment in the UK, but he didn't envisage a rollout in the near future due to lack of current customer interest.

Ackerman admitted Mondelez sales through Amazon Dash buttons in the US were "very small" but stressed it was important to tap into this more advanced market.

"It's important to do this for more than marketing purposes," he said at the Shoptalk US conference in Las Vegas. "We should do it because the data tells us customers enjoy this interaction."

Ackerman said there were some limitations to the current Amazon Dash technology, such as not being able to order variants of Oreos other than the preset preference.

But he envisaged the technology would get "better and better" and despite Amazon's size, he argued it would not necessarily dominate the market. "The tech company that comes out with the next big thing will be the biggest in this market," he said.

Amazon has not revealed performance figures for its Dash buttons in the UK, but says one order is placed via a Dash button every 30 seconds in the US. However, a study by retail strategist Slice Intelligence in April said less than half of US customers who purchased Dash buttons had actually used them.