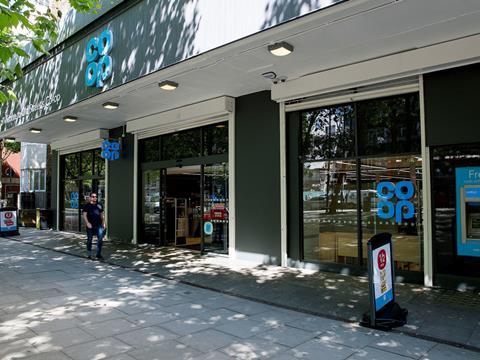 The Co-op has partnered with a tech company that enables online ordering, paving the way for the supermarket to begin selling groceries on its website.

The company, Lineten, links the software of retailers to that of courier and private hire companies, turning multiple delivery services into one for the supermarket.

The partnership has so far involved a trial of 12 Co-op branches offering home delivery by taxi of shopping bought in-store. The taxis replace the Co-op's own vehicle fleet, which is still used to offer home delivery of in-store purchases from another 216 branches.

Lineten's website offers to 'grow your business through the power of logistics, PoS and online ordering'. The Co-op has recently been added to the list of clients on the site.

"Lineten are involved in the sourcing and vetting of taxis," said a Co-op spokesman.

Lineten's courier and taxi model enables rapid on-demand delivery of small baskets, an area analysts say the Co-op can best capitalise on as a convenience retailer.

The company's other clients include Gail's Bakery, Five Guys fast food chain and Krispy Kreme Doughnuts.
The Co-op has not confirmed any intention of launching online but Chris Conway, the supermarket's head of digital, has given a clear indication that plans are on the table.

Speaking at the IGD Digital Commerce conference in London last month, Conway said: "When we go into online, there are a number of reasons we do it. The main reason is that's where customers are going, so if you don't do it you're not going to get the sales that are there."

Conway said rapid delivery in particular presented an untapped opportunity. "If you look at Deliveroo, Just Eat, Uber Eats, that's growing phenomenally, really phenomenally, and we're not really seeing it in our world. It's just going on somewhere else, in restaurants or corner shops or whatever. And I think that is a tremendous opportunity."

"If Co-op was not preparing for some form of e-commerce, then we should be really worried," said Bruno Monteyne, senior analyst of European food retail at Bernstein. "However I would expect their e-commerce to be a bit different than what we know today in the UK, given their role as a convenience retailer."

Ray Gaul, senior VP of retail insights at Kantar Consulting, said: "They will eventually need to either make this online or more likely via a mobile app."