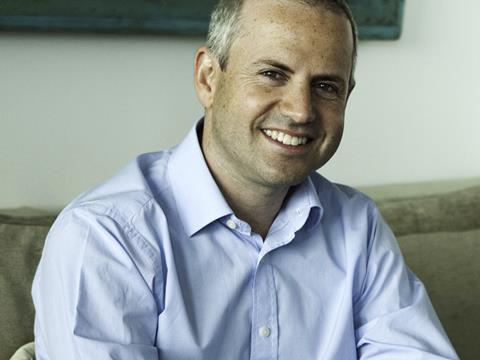 The wait is finally over. After three years of bated breath, Ocado has secured its long-promised international deal. Investors will no doubt be pleased their patience has paid off since Ocado well and truly missed its self-imposed deadline of December 2015. And it will go some way to silencing the critics who began to wonder whether the much-quoted deal would ever materialise.
In yesterday's announcement, CEO Tim Steiner was understandably upbeat about the company's future prospects. That a European retailer has put its faith (and money) in the Ocado Smart Platform – its fulfilment service for retailers – is a vindication of its investment. "This is an exciting step in the evolution of our business and in the delivery of our strategy," he said. "Our discussions with other retailers across the globe are ongoing and we continue to expect to sign multiple deals in the medium term."
The signing of one European name is undoubtedly a significant step towards achieving Ocado's vision of being a leading online fulfilment partner. And as the online grocery market grows – taking more than 7% of grocery spend in the UK last year and 5% of spend in France, according to Kantar Worldpanel – it is well poised to take advantage of growth prospects in less developed markets.
Yet the detail is frustratingly scant, and as any retail expert knows, that's where both god and the devil reside. The identity of the "regional European retailer" remains shrouded in mystery until the launch date as it looks to "retain competitive advantage". There is also little information on the deal in terms of financial returns. Despite an upfront fee and ongoing volume-based charges, Ocado says the arrangement will be earnings and cash neutral in the current and next financial year and "increasingly accretive thereafter". In other words this is not a quick win.
One thing we do know is that the retailer's centralised warehouse will initially be the fulfilment site. If the retailer wants to add more features – the installation of automated mechanical handling equipment such as its fruit-picking arm, for example – it can do so later.
Lack of detail
But the lack of detail makes it impossible to hail the deal as an outright triumph. As Bernstein said this morning, the partner may choose to go for the "full monty" – a seven-figure deal that would grant access to its entire suite of capabilities – or just limited parts of the platform. "First indications suggest financial impact on this deal is nowhere near the size and scope of Morrisons," it said.
Even in the best-case scenario, Bernstein believes this deal isn't enough to warrant Ocado's very optimistic valuation (21x next year's EBITDA). "In our view, it needs about one Morrisons-sized deal every year for the first few years," it says.
Even so, an international deal is a step in the right direction. And the unveiling of Ocado's latest CFC in Andover last November could tempt more retailers to come on board. (In February, Steiner said prospective partners first wanted to see the capabilities of Andover and the new Morrisons store pick software before committing to an agreement.)
Still, Ocado isn't out of the woods yet. This initial coup may be cause for celebration, but after jumping 5.1% this morning to 3332p, the share price fell back to 314p, one pence lower than it finished on Friday. In other words, there is plenty more work to do before it can comfortably hail its Smart Platform software strategy a success.