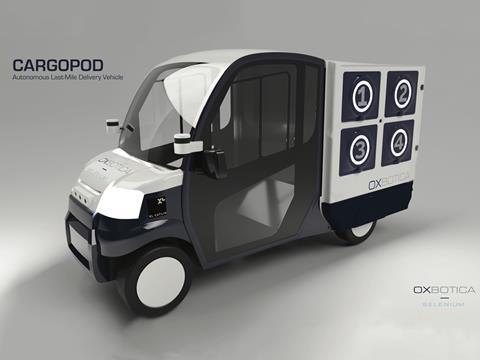 Ocado is set to trial driverless delivery vans in a bid to improve safety and increase speed.
The online retailer is taking part in a government-backed trial later this year with driverless vehicle firm Oxbotica.
The Daily Mail reported that drivers will remain on board during the testing period, the date and location of which Ocado refused to reveal.
However, Oxbotica vehicles can operate autonomously. Its 'cargo pod' vehicle, due to be tested this summer in Greenwich, London, has eight compartments to carry individual customer orders. When the van arrives at a customer's house, the compartment that contains their order will light up and unlock.
How would you like your groceries delivered in THIS MUCH STYLE? @ccavgovuk @innovateuk @GATEway_TRL #autonomous #lastmile #delivery #ai pic.twitter.com/02LNg0ZNL4

— Oxbotica (@oxbotica) May 16, 2017
The vehicles aim to improve safety by eliminating driver error, and could also increase the speed of delivery for Ocado, which sends out 170,000 orders a week.
Putting the finishing touches on CargoPod, our autonomous last-mile delivery vehicle. London here we come! #lastmile #driverlesscars pic.twitter.com/HyumtrmBiO

— Oxbotica (@oxbotica) May 18, 2017
According to the Daily Mail, Ocado's chief technology officer Paul Clarke said drivers would continue to operate vans for the foreseeable future. Automating the driving work would enable the drivers to focus on customer service, he added.
The reports come shortly afterThe Grocer revealed Tesco was trialling the use of robots in its one-hour delivery service. The robot manufacturer, Starship Technologies, says they have the power to make local delivery "faster, smarter and more cost-efficient".