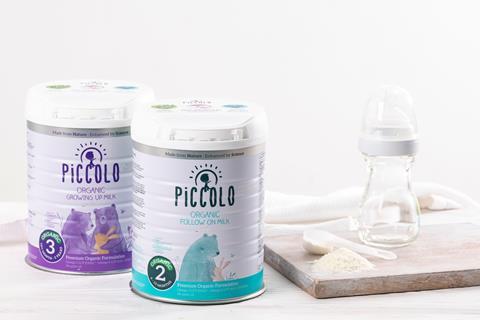 Babyfood brand Piccolo has opened a temporary online store in an effort to "ease the pressure" on its supermarket retail partners.
The direct-to-consumer service was created by Piccolo's in-house creative team in just three days, following reports that shoppers had been unable to get hold of formula milk.
Shoppers can order direct from the Piccolo website, with products available including a month's supply of baby meal pouches, pastas and cooking sauces, as well as its recently launched organic formula milk range. Orders will be delivered free of charge.
Piccolo has also pledged to donate five baby meals to a food bank for every order made.
It will do so in partnership with City Harvest, which supports more than 60 community organisations that strive to improve the lives of vulnerable children in London. It is currently helping families in crisis during the coronavirus pandemic.