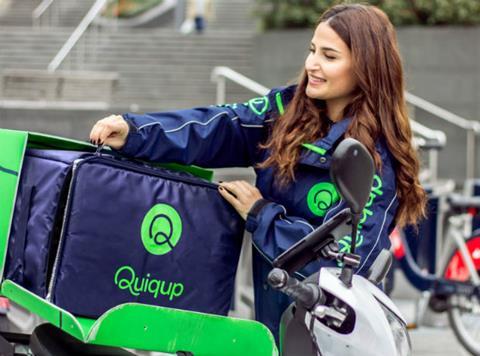 Courier service Quiqup is launching an in-store picking solution after a year of rigorous testing in Whole Foods Market.

The company, which runs a third-party delivery service for both Whole Foods and Tesco, said it was now ready to offer a full in-store picking service to other grocery retailers.

Quiqup has been testing its proposition in Whole Foods since June last year, when it signed a deal to offer delivery from seven of its centrally located London outlets.

The courier service has developed an app that creates a virtual shopping list, guiding pickers through the most efficient route in store. Pickers can scan items to tick them off the app's list, which ensures they have the correct products and have not missed anything out.

The app can also be used to check available stock in branches.

Speaking at the Shoptalk Europe conference in Copenhagen, Quiqup's general manager Michel Kaloustian said there had been a "real improvement" in fulfilling Whole Foods Market orders since using the app, with fewer missing or wrong items.

Kaloustian declined to comment on uptake of the Whole Foods online service, but said there was a "high number" of repeat customers.

He said using a third-party service such as Quiqup, which offers delivery within an hour, would help retailers fend off the emerging threat of Amazon.

Enquiries about Quiqup had "increased a lot" since Amazon announced its partnership with Whole Foods Market in August, he added. Kaloustian said the Amazon partnership had not yet affected Quiqup's relationship with Whole Foods.